Images from Jfokus in Stockholm, Sweden in May 2022.
Really nice to participate at Jfokus 2022 in Stockholm, Sweden in May. I got a chance to catch up with many people since the last Jfokus two years ago and also some new friends I met at Devnexus in Atlanta in April. Great tech and community sessions, interesting conference culture, and some of the best food around! Oracle has a Java engineering team in Stockholm, so it was a good opportunity to take in a half day at the office across the bay and meet everyone there.
There were about 1,800 people there so the demand is absolutely healthy for in-person events. The same was true for Devnexus. Travel remains difficult in some places of the world, but hopefully things will continue to open and we can get back to integrating live conferences into our developer relations operations. Doing this type of work exclusively online to me is largely pointless.
The images below are also stored on Flickr with the usual Creative Commons license: Attribution-NonCommercial-ShareAlike (CC BY-NC-SA)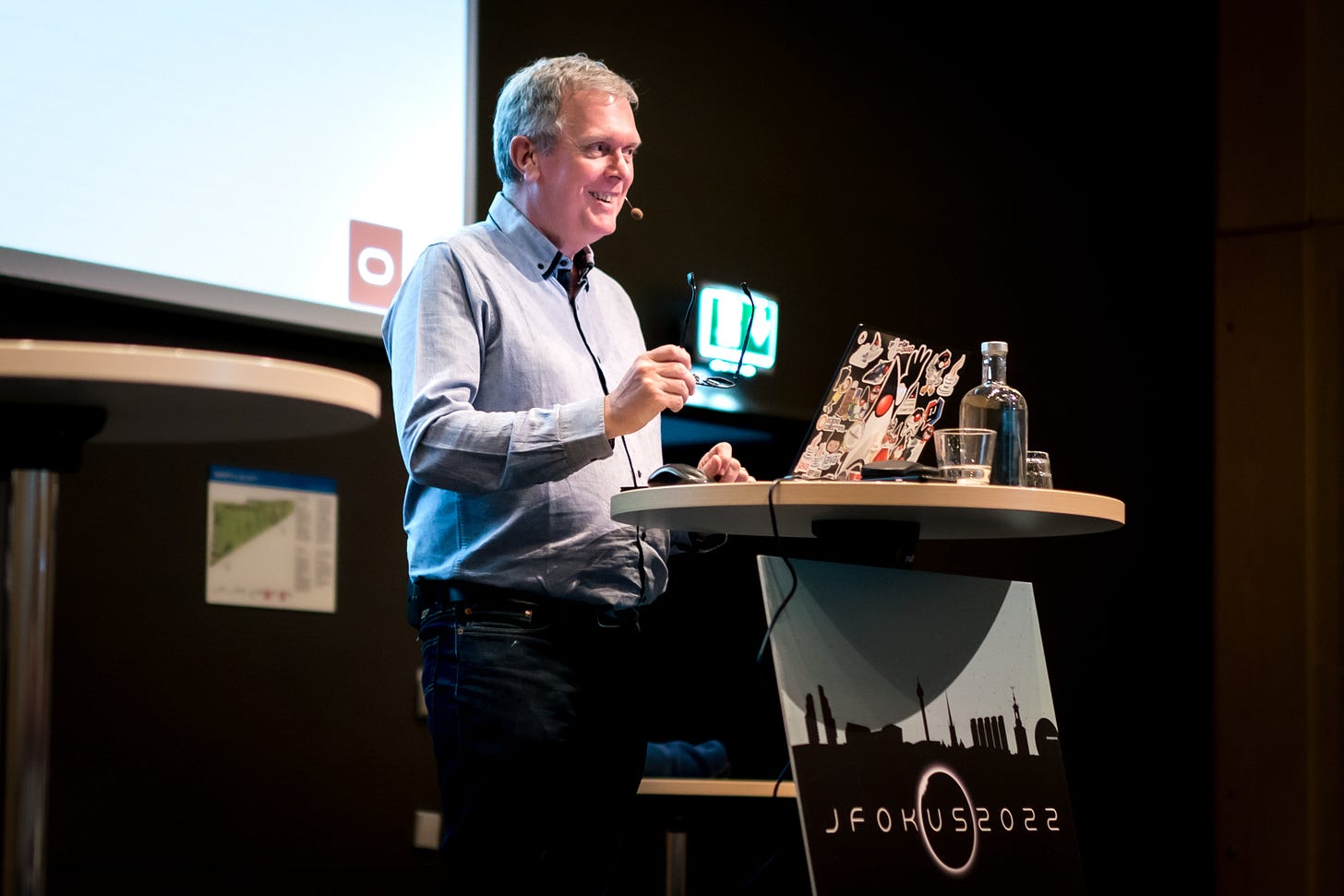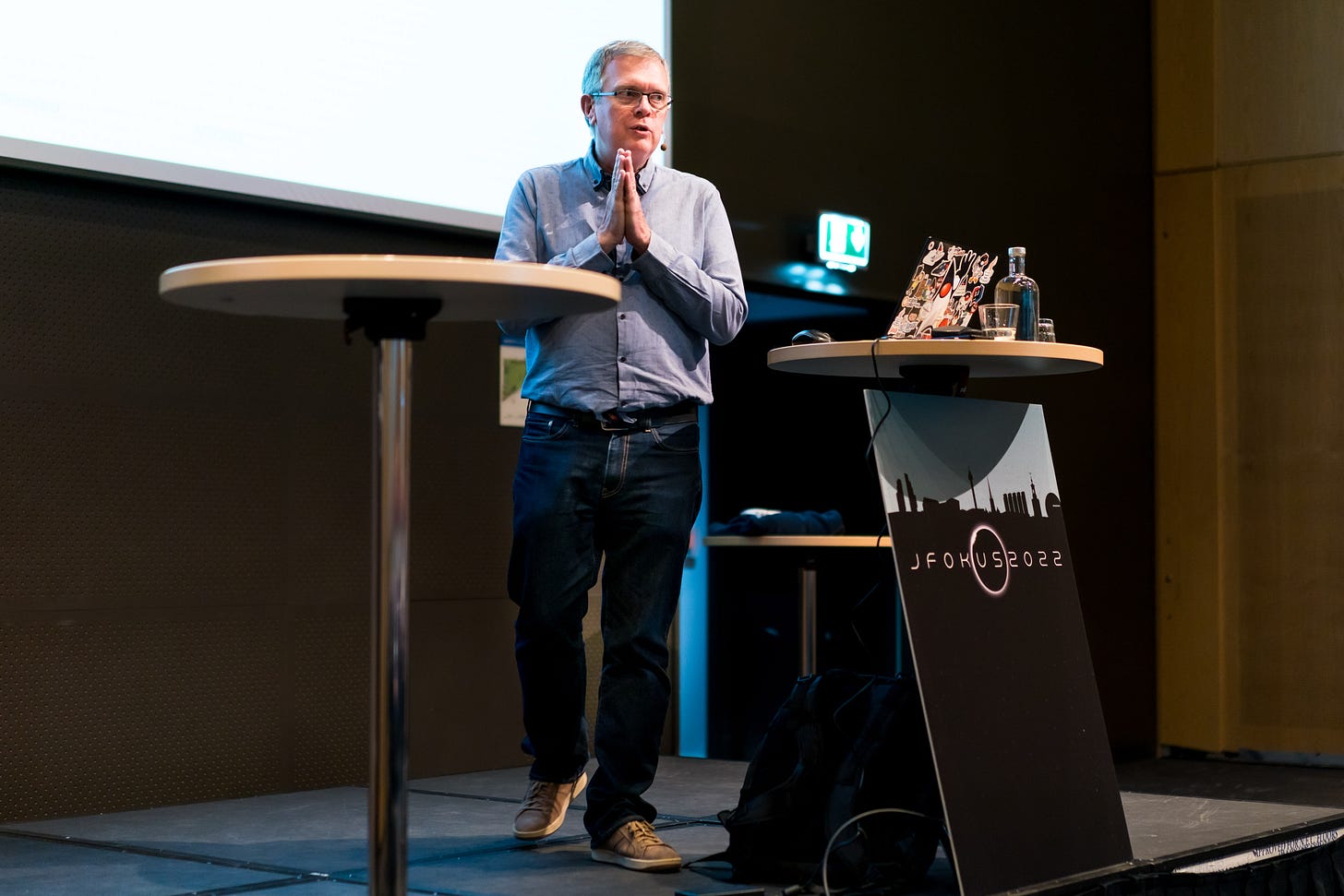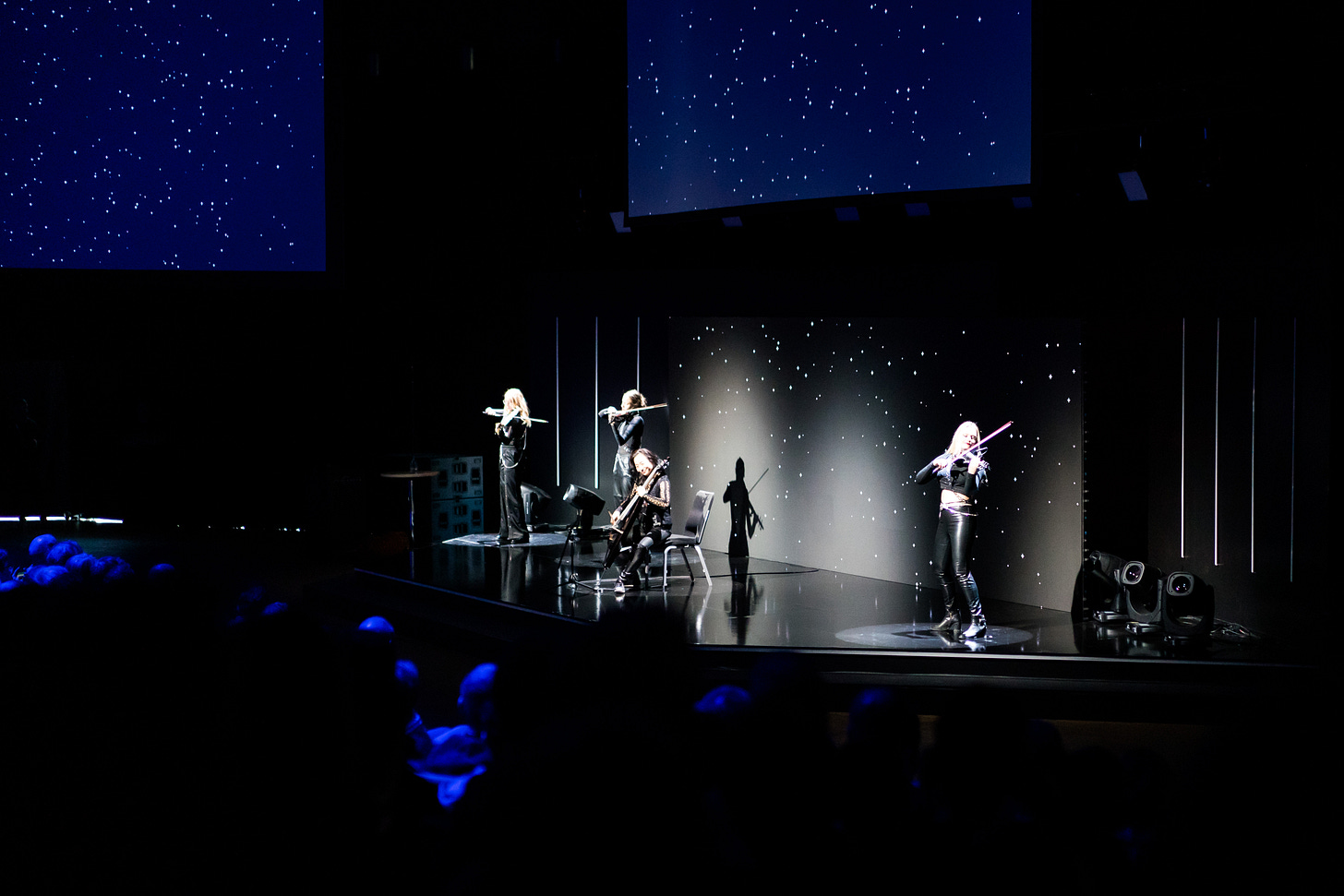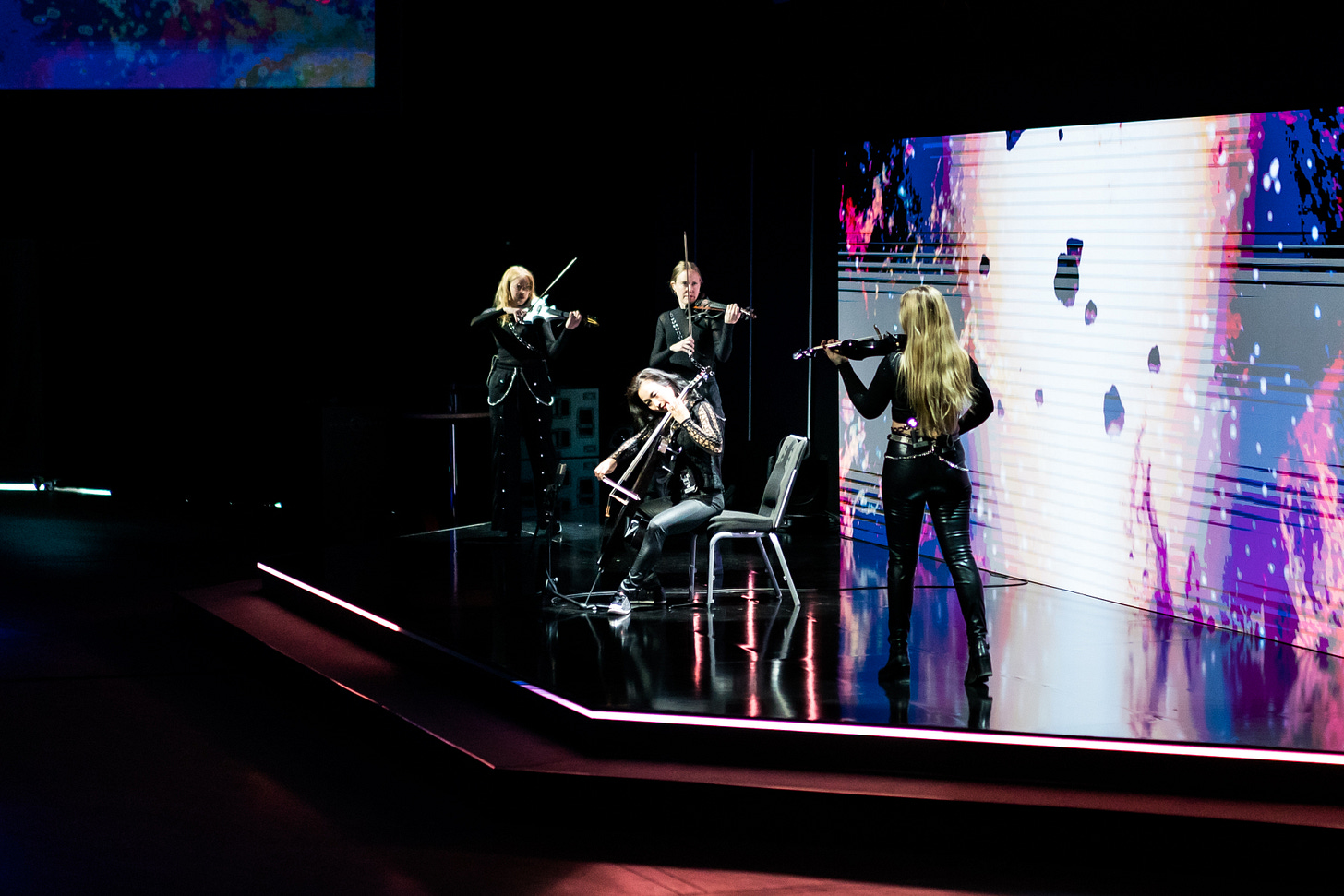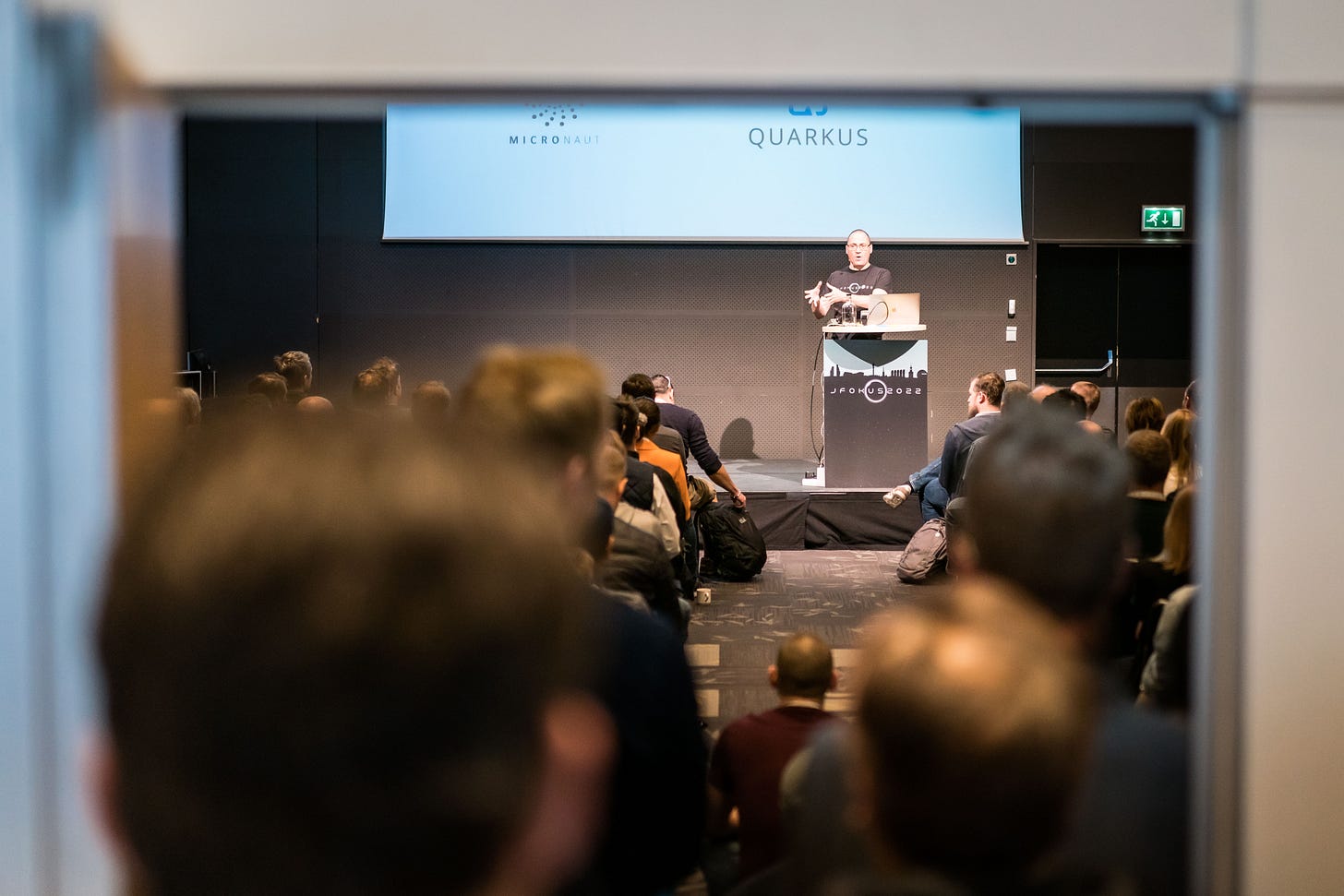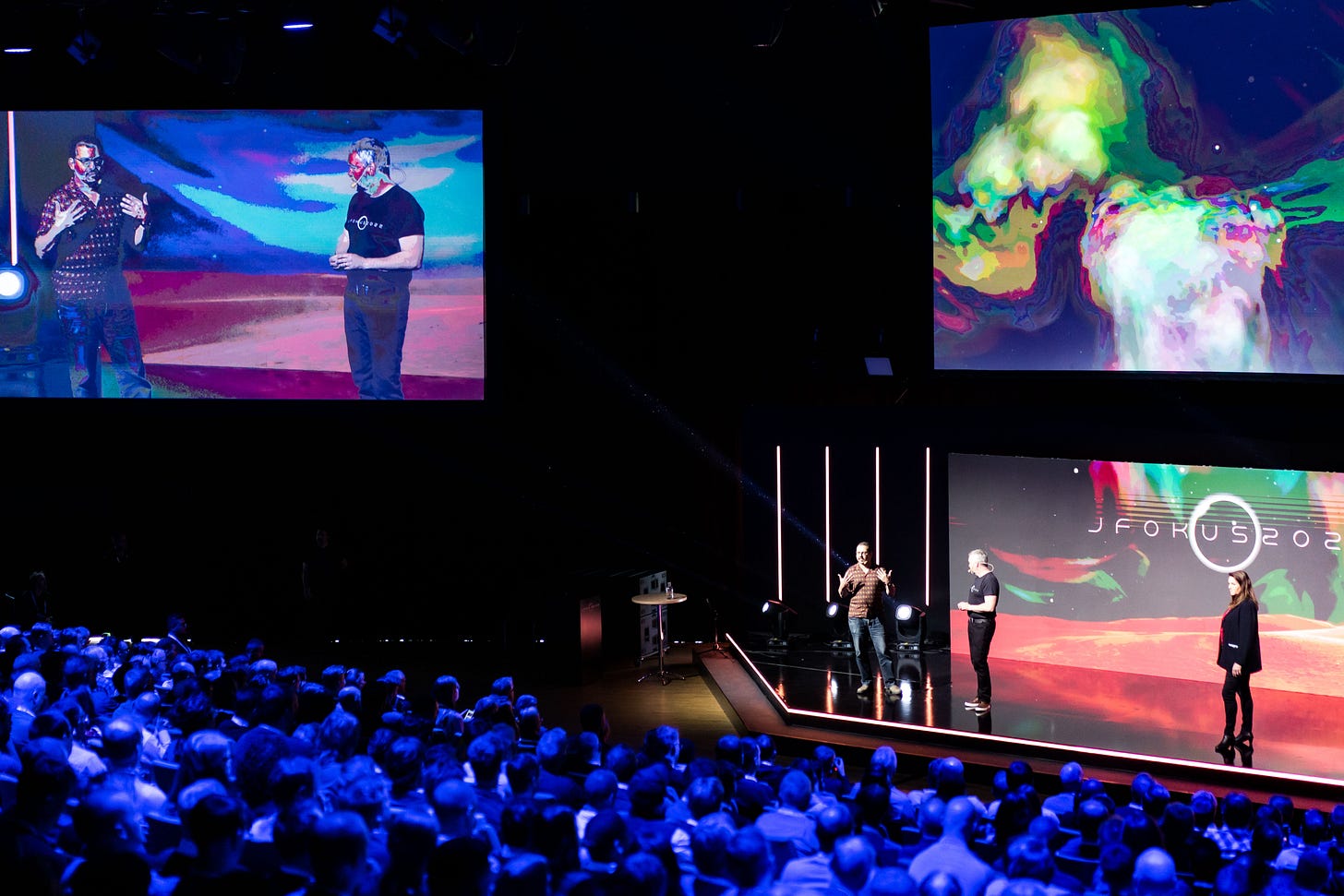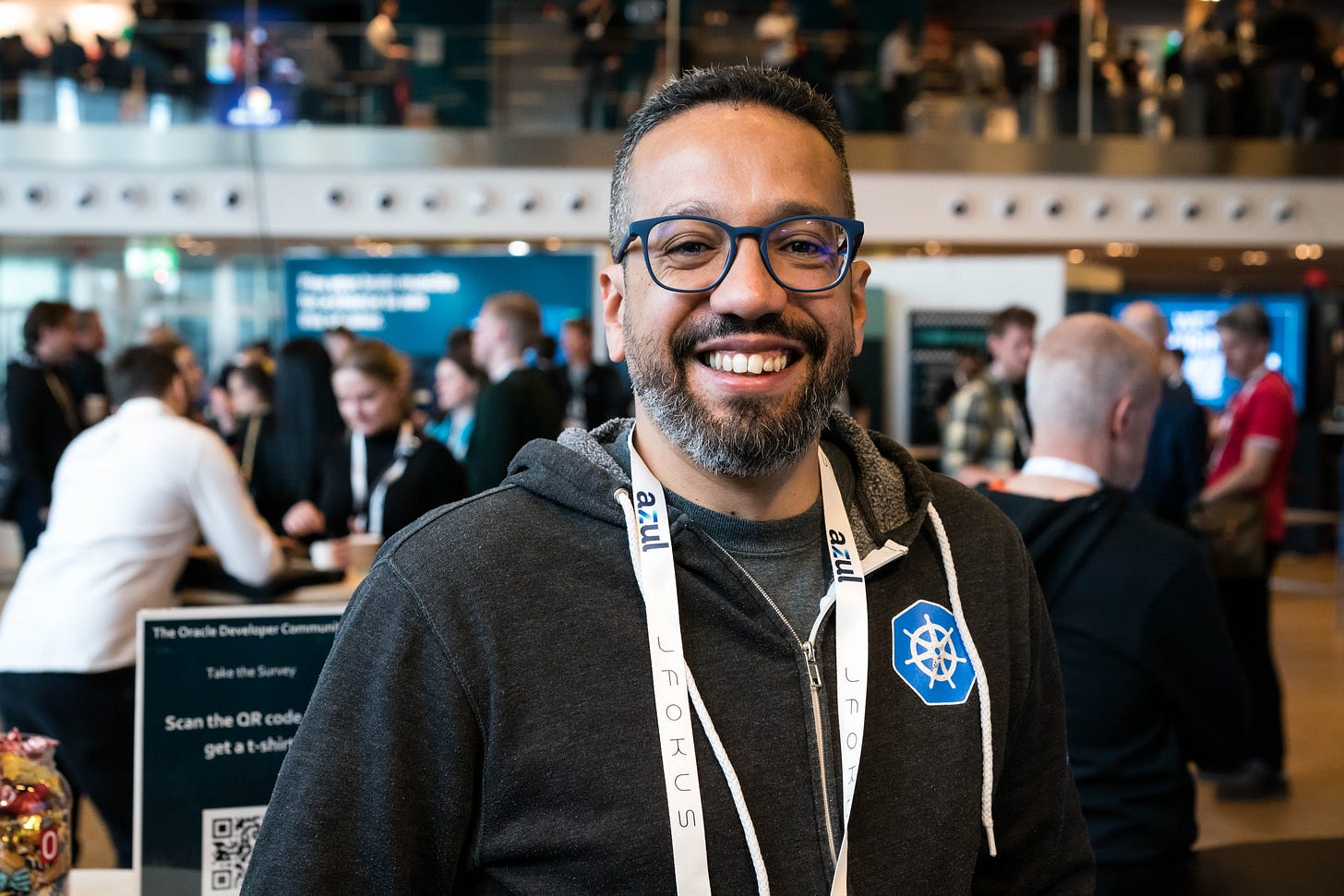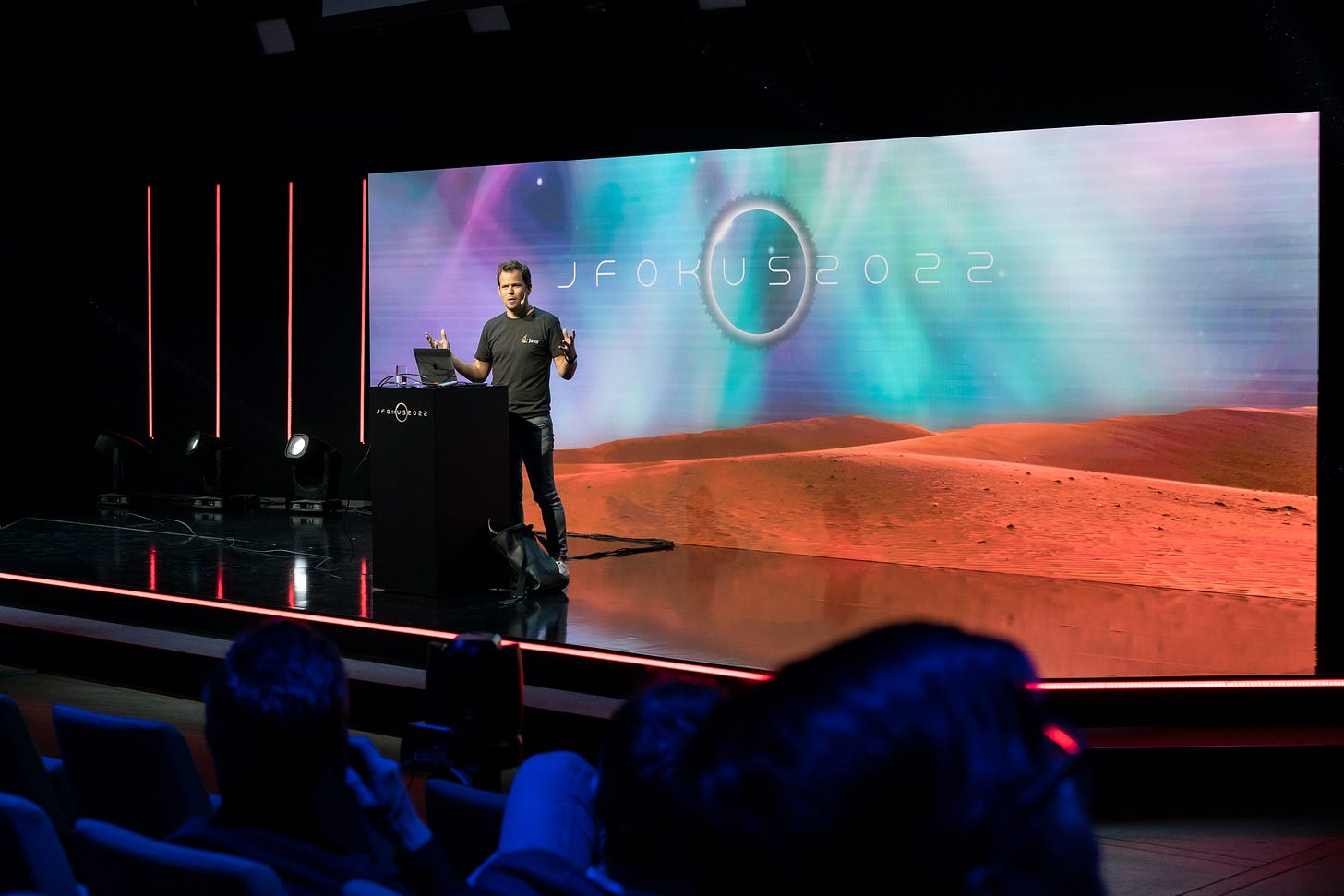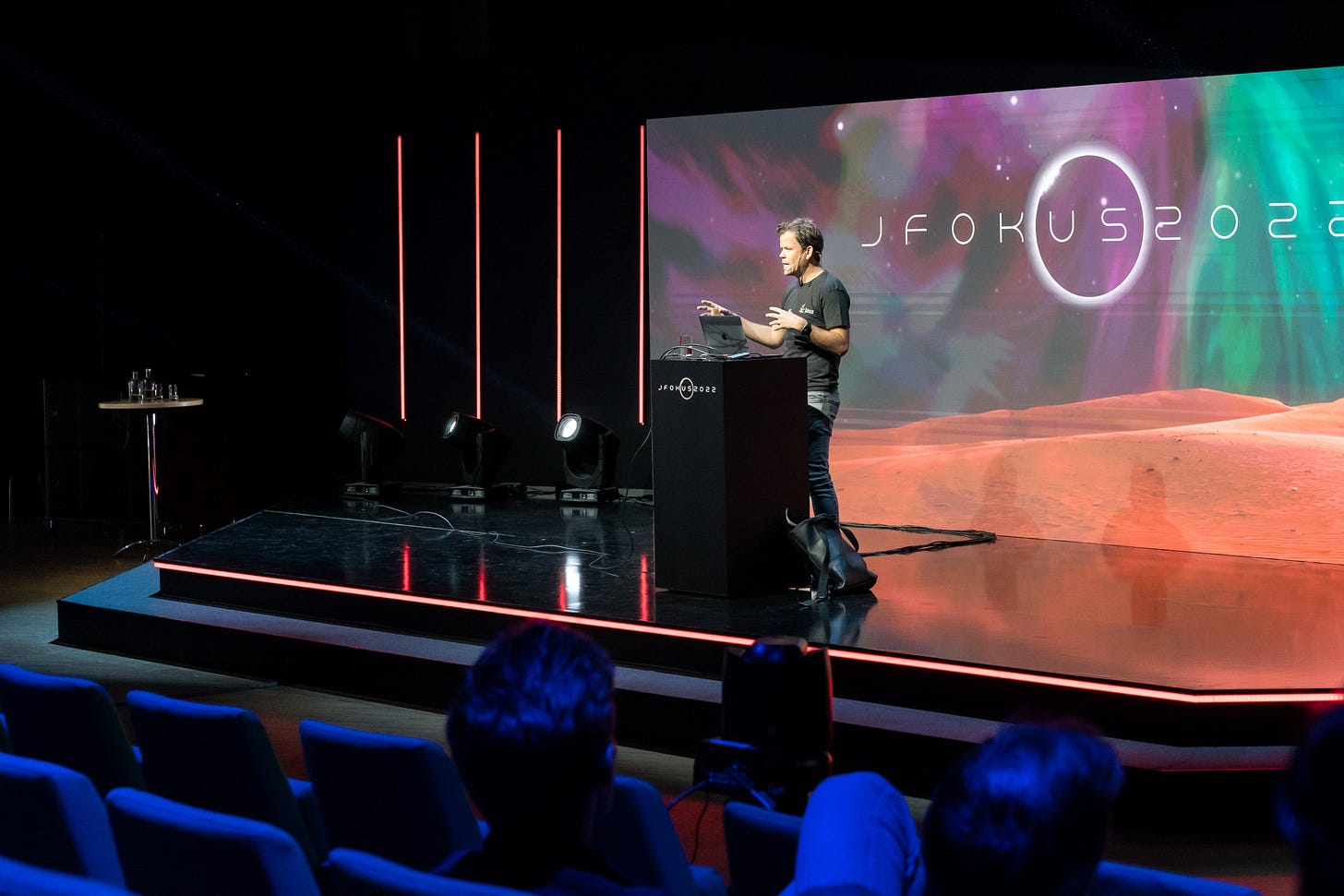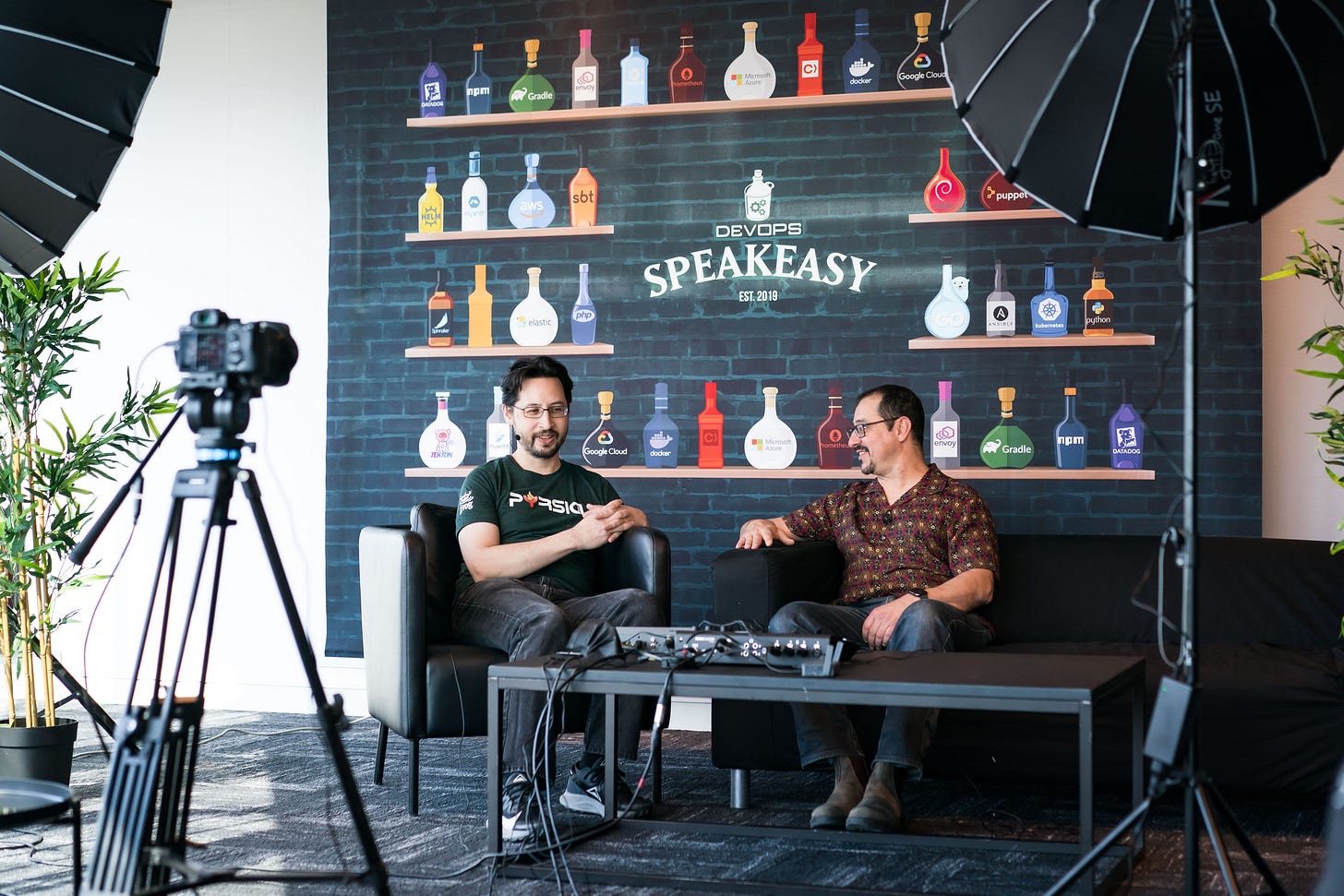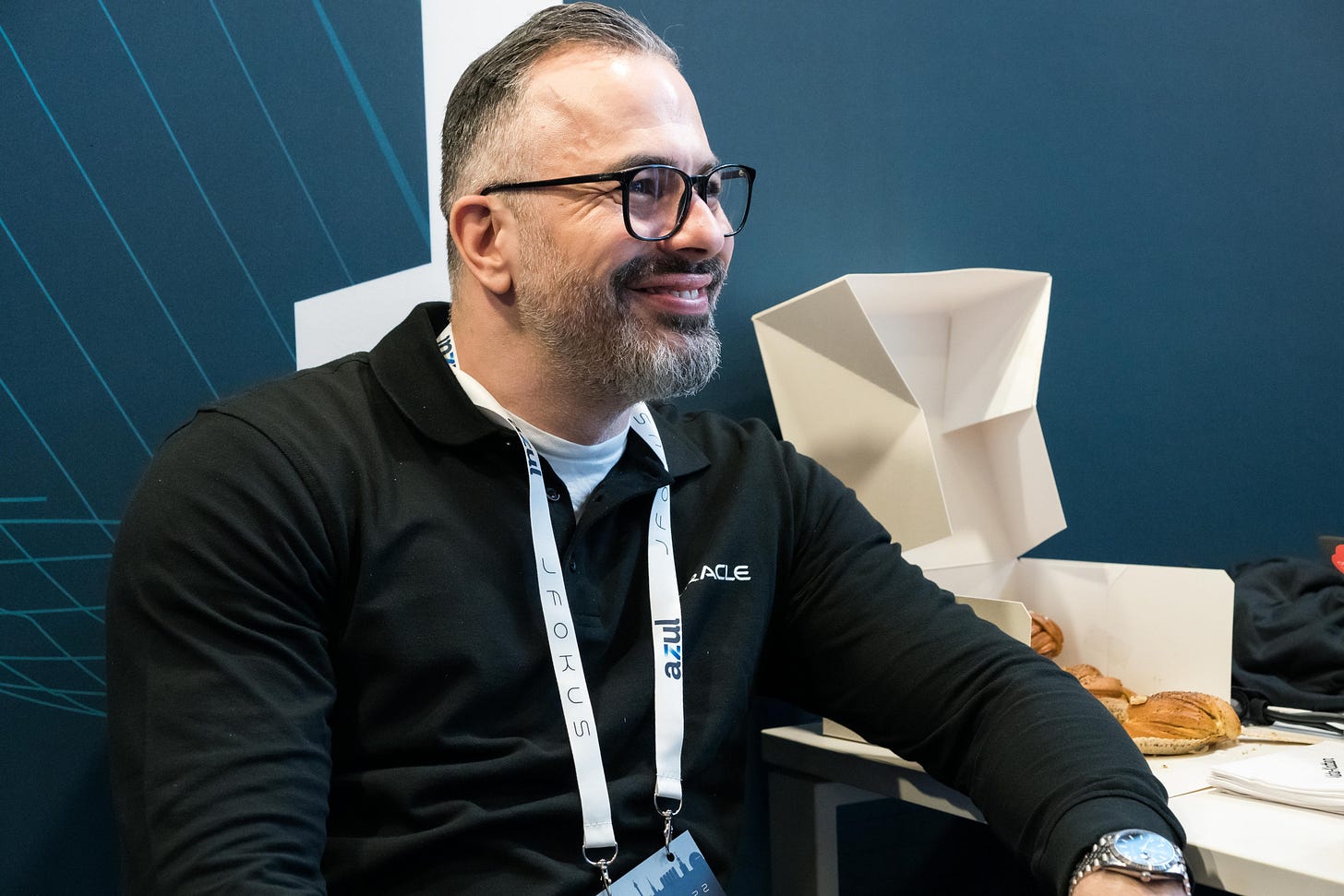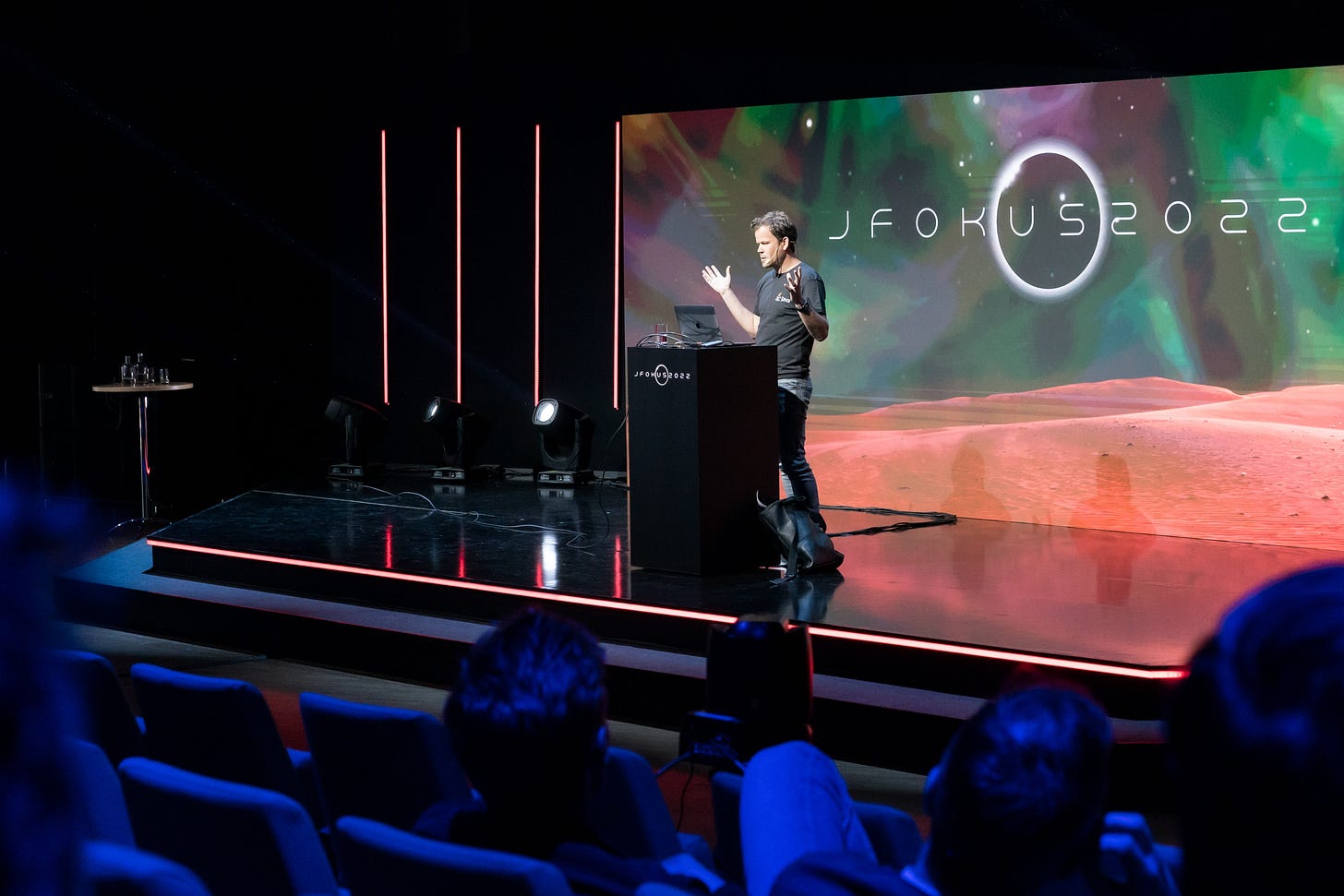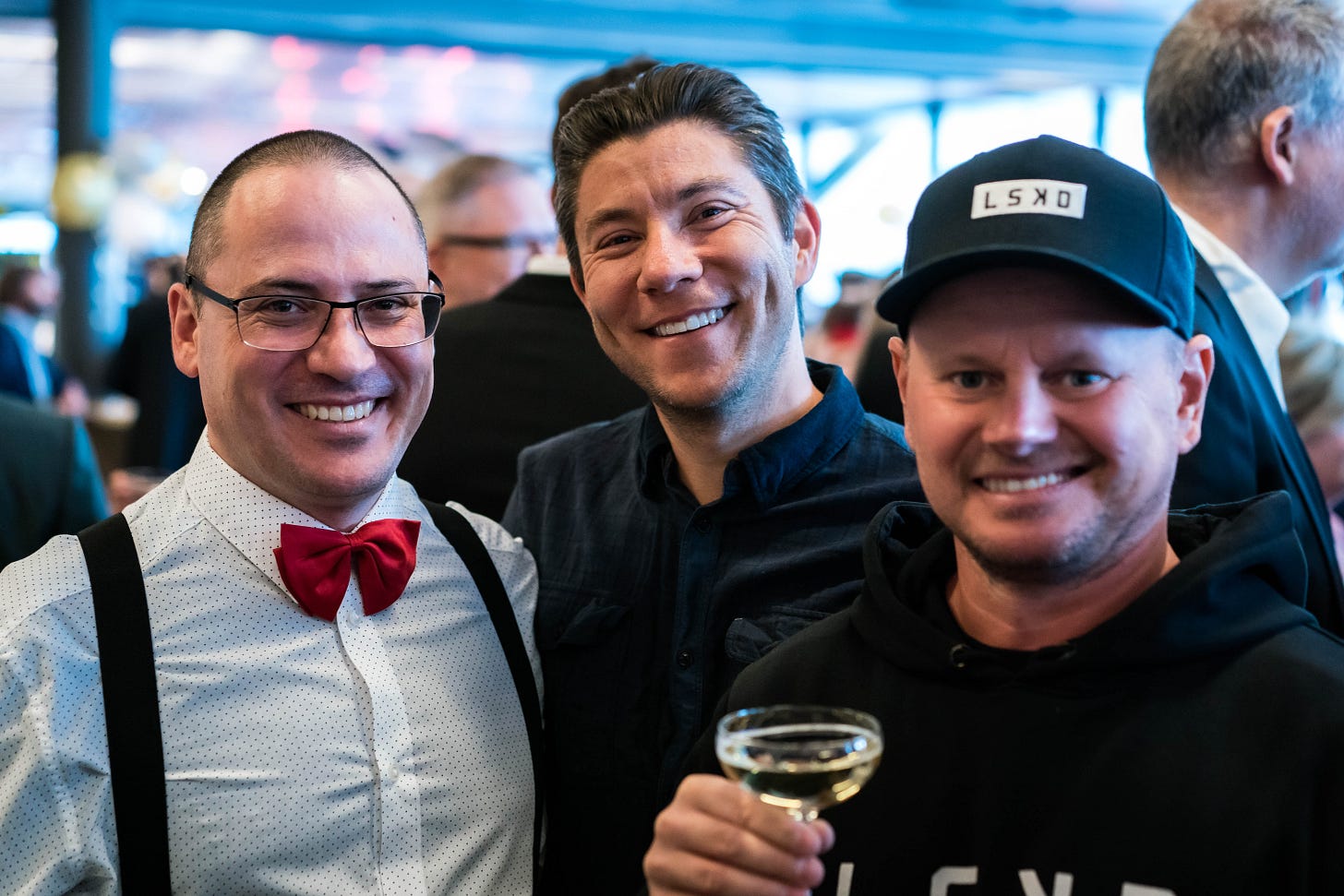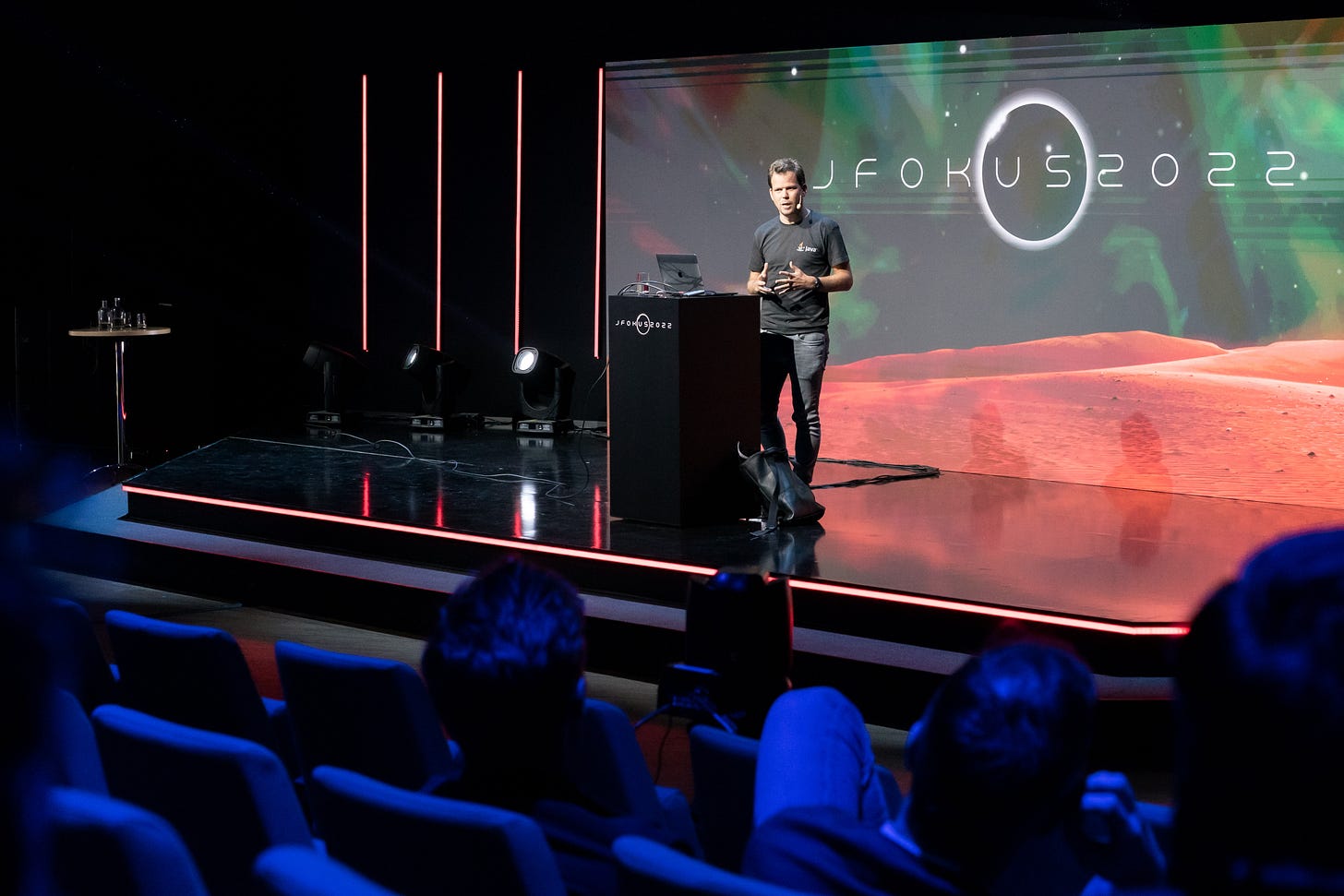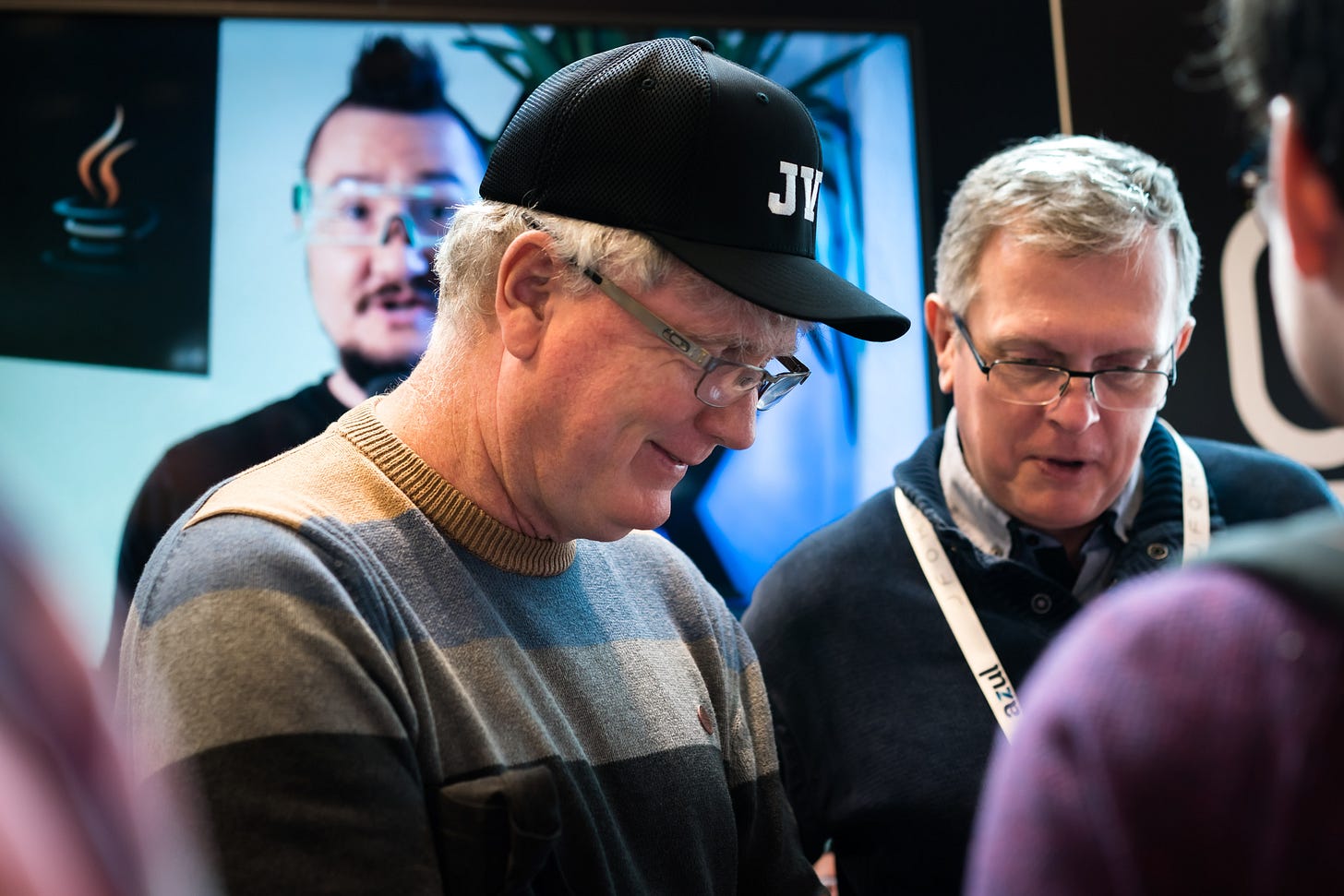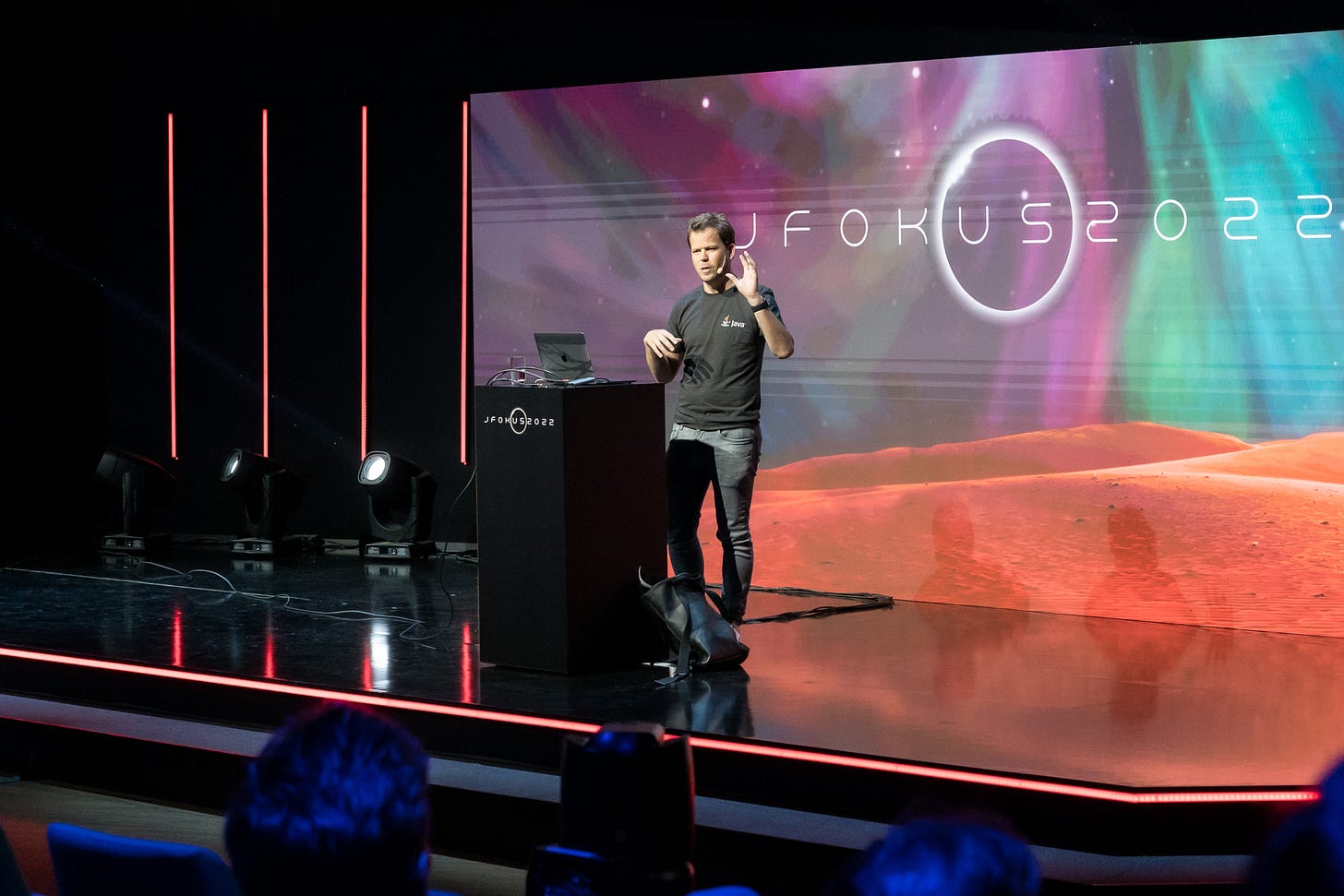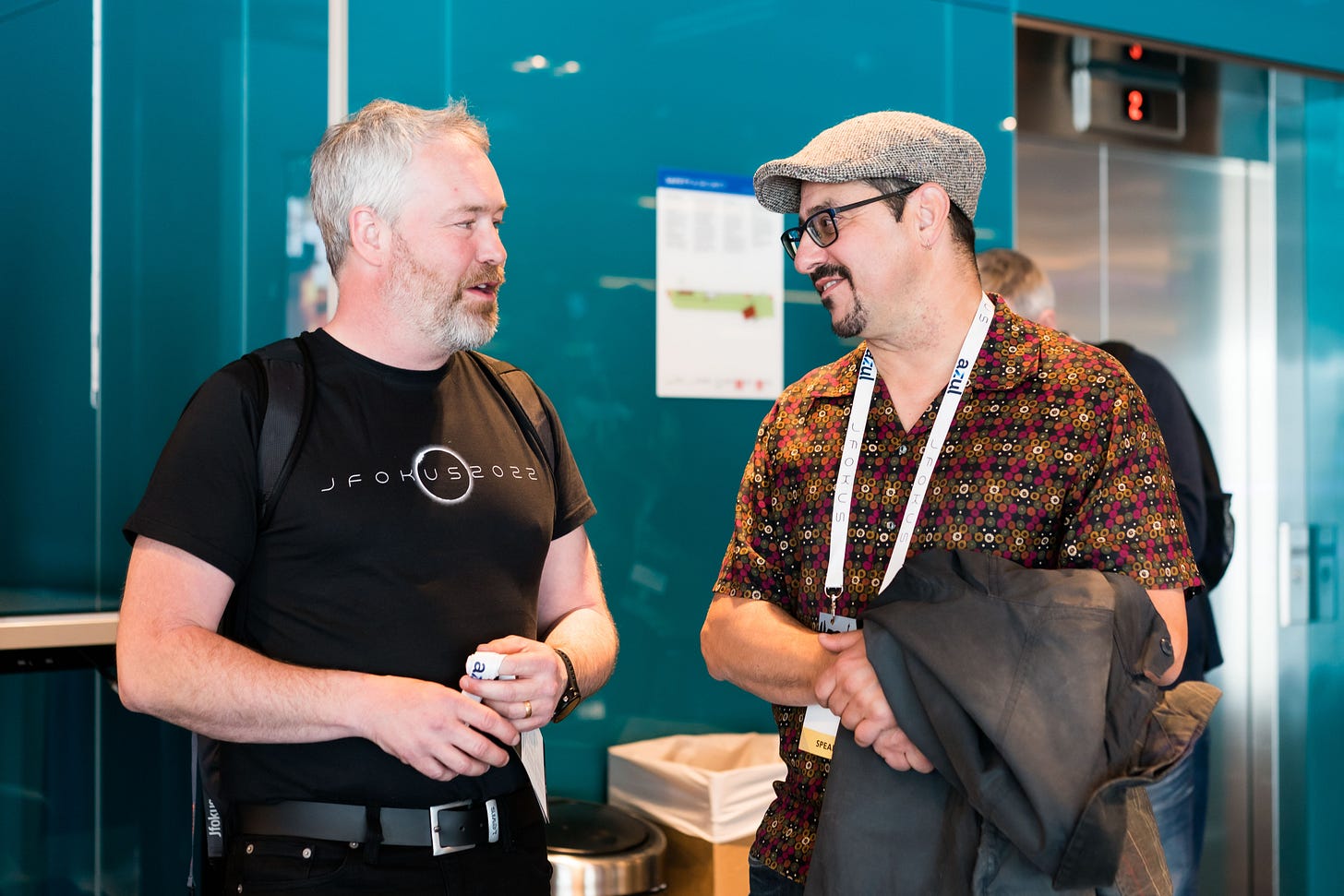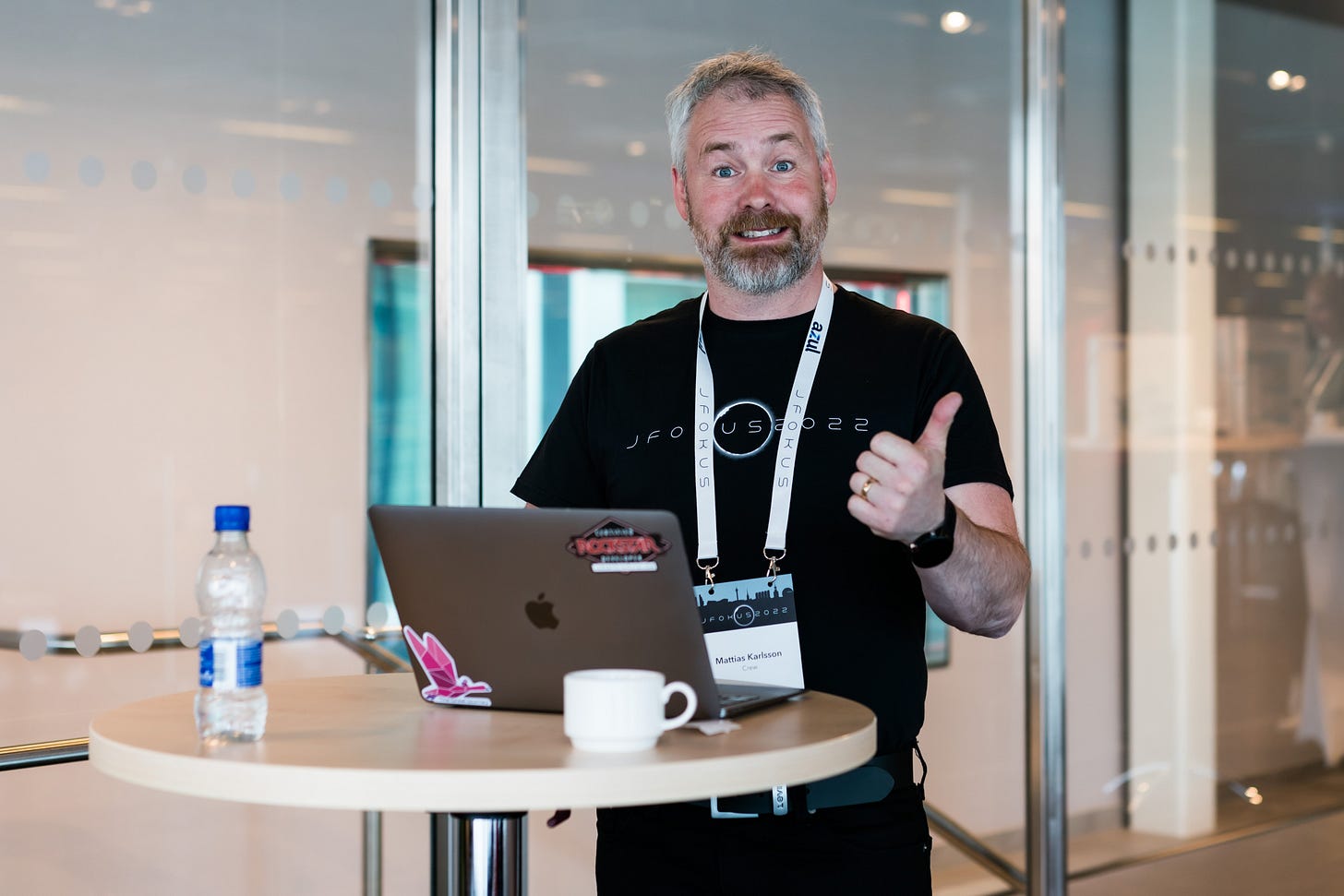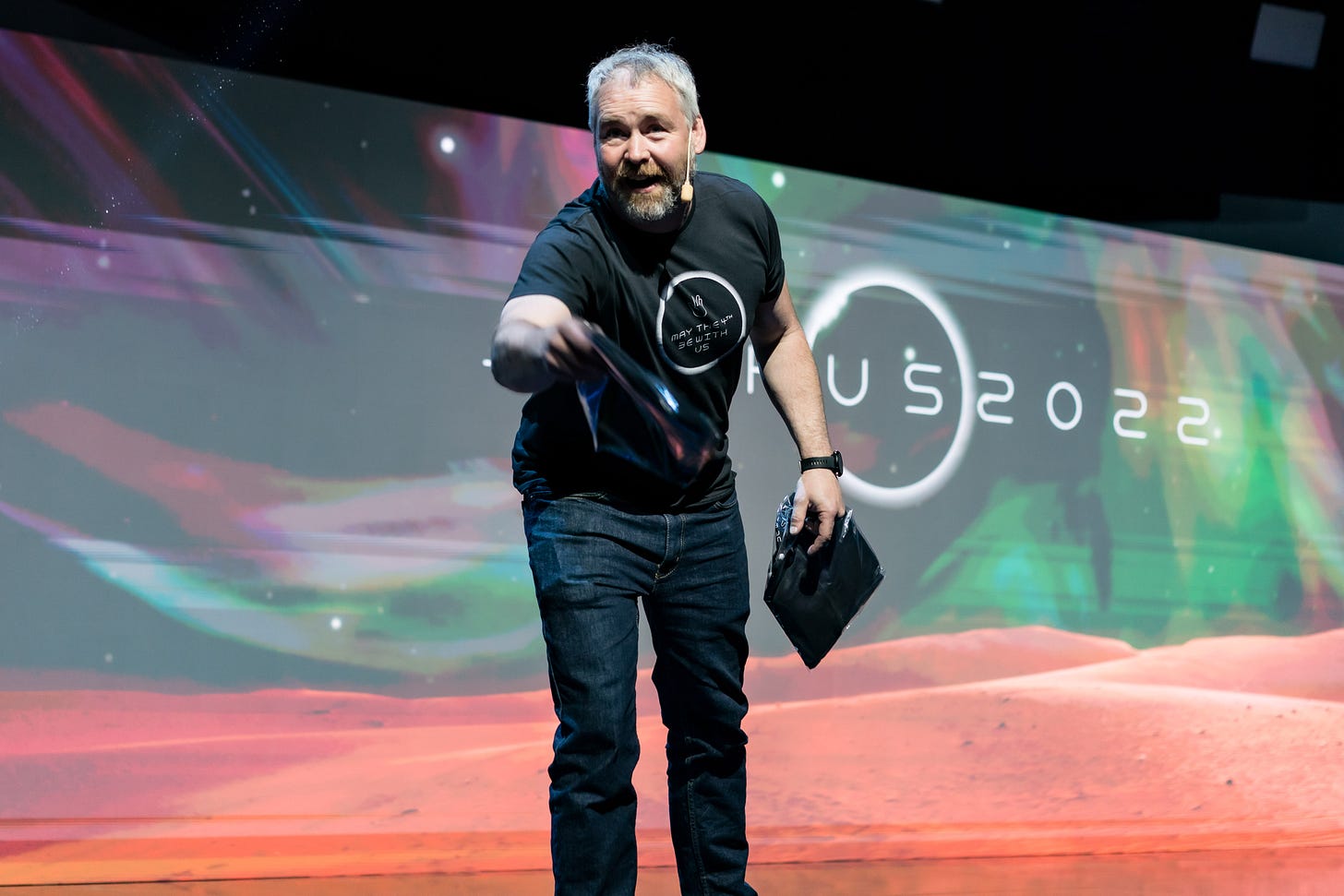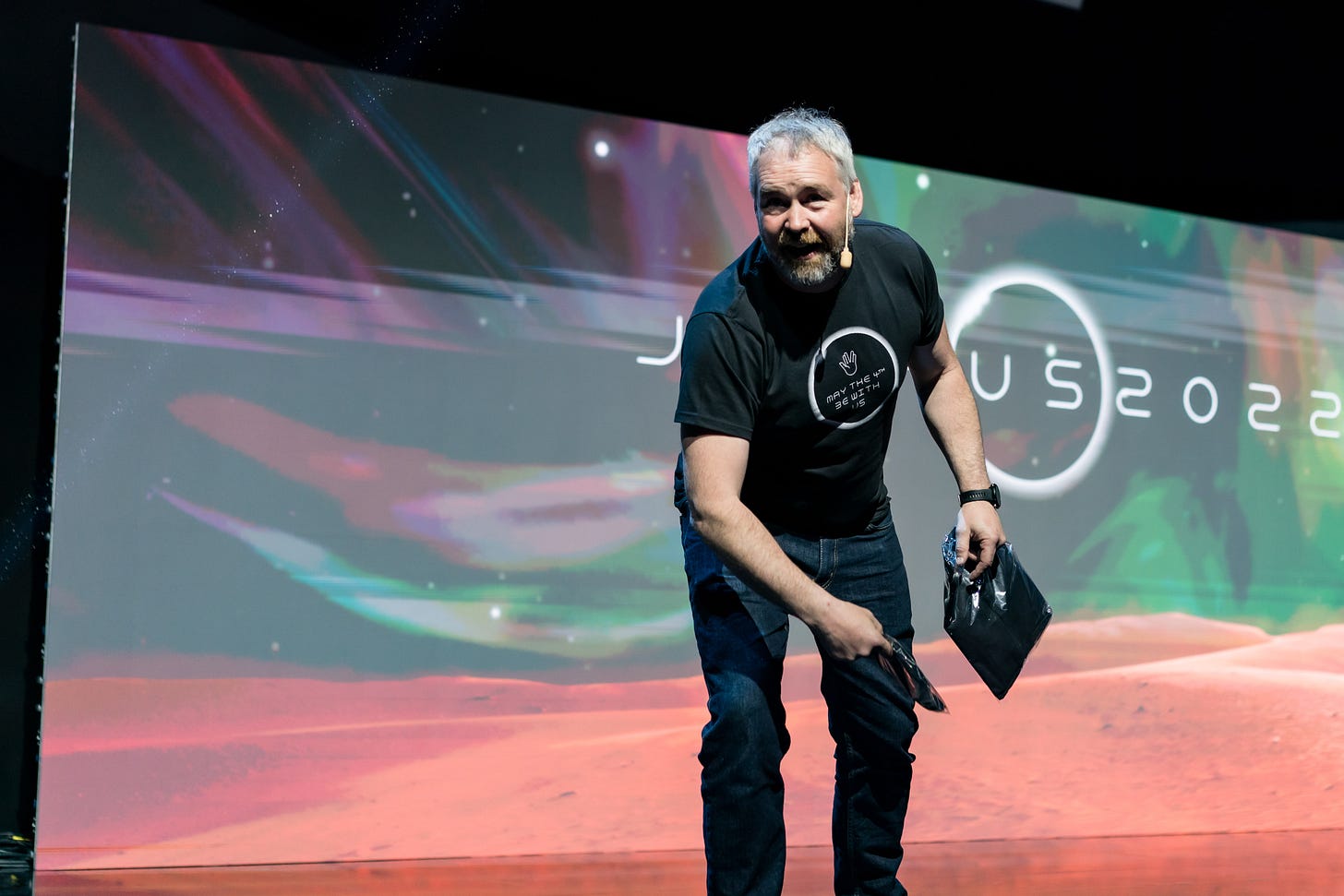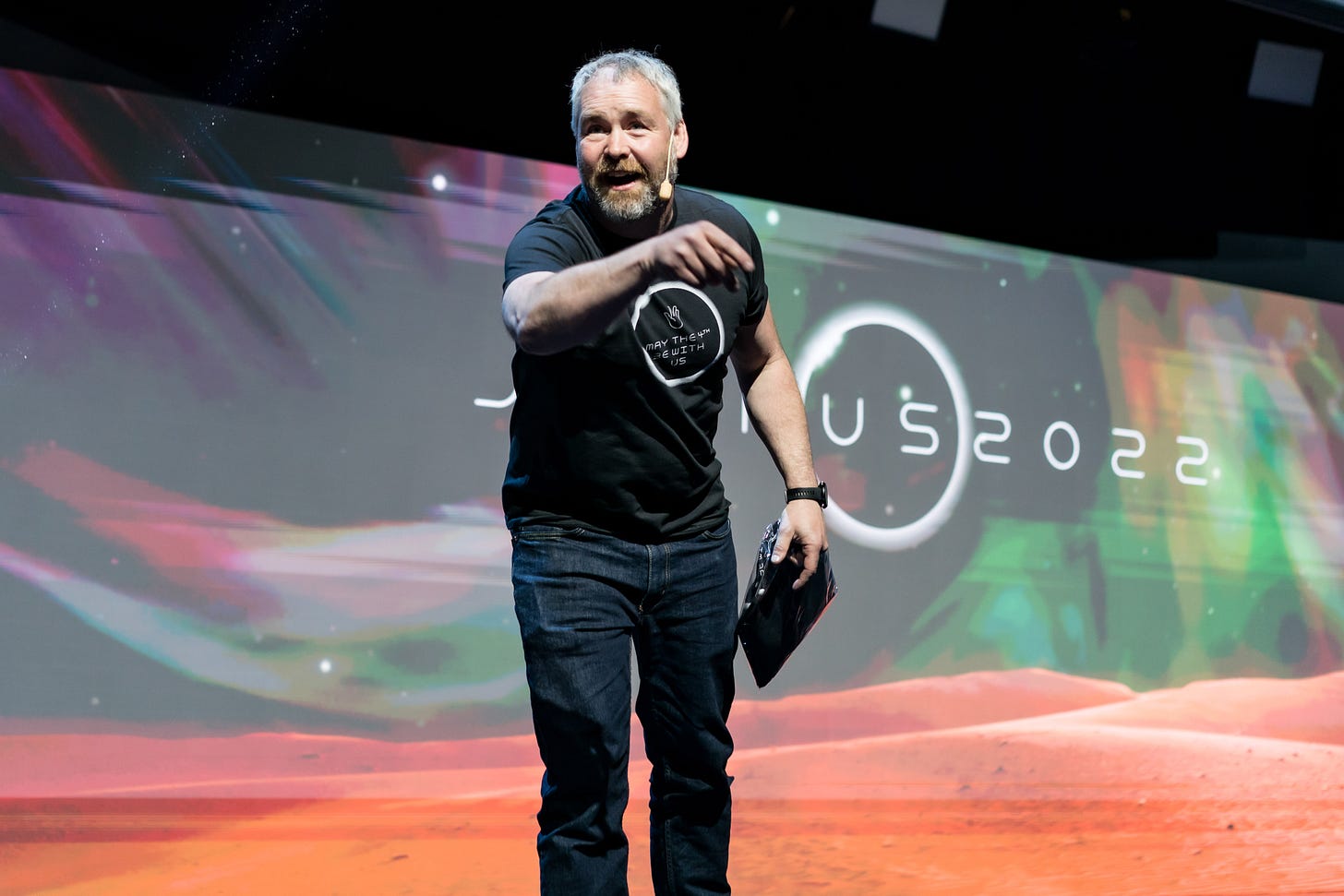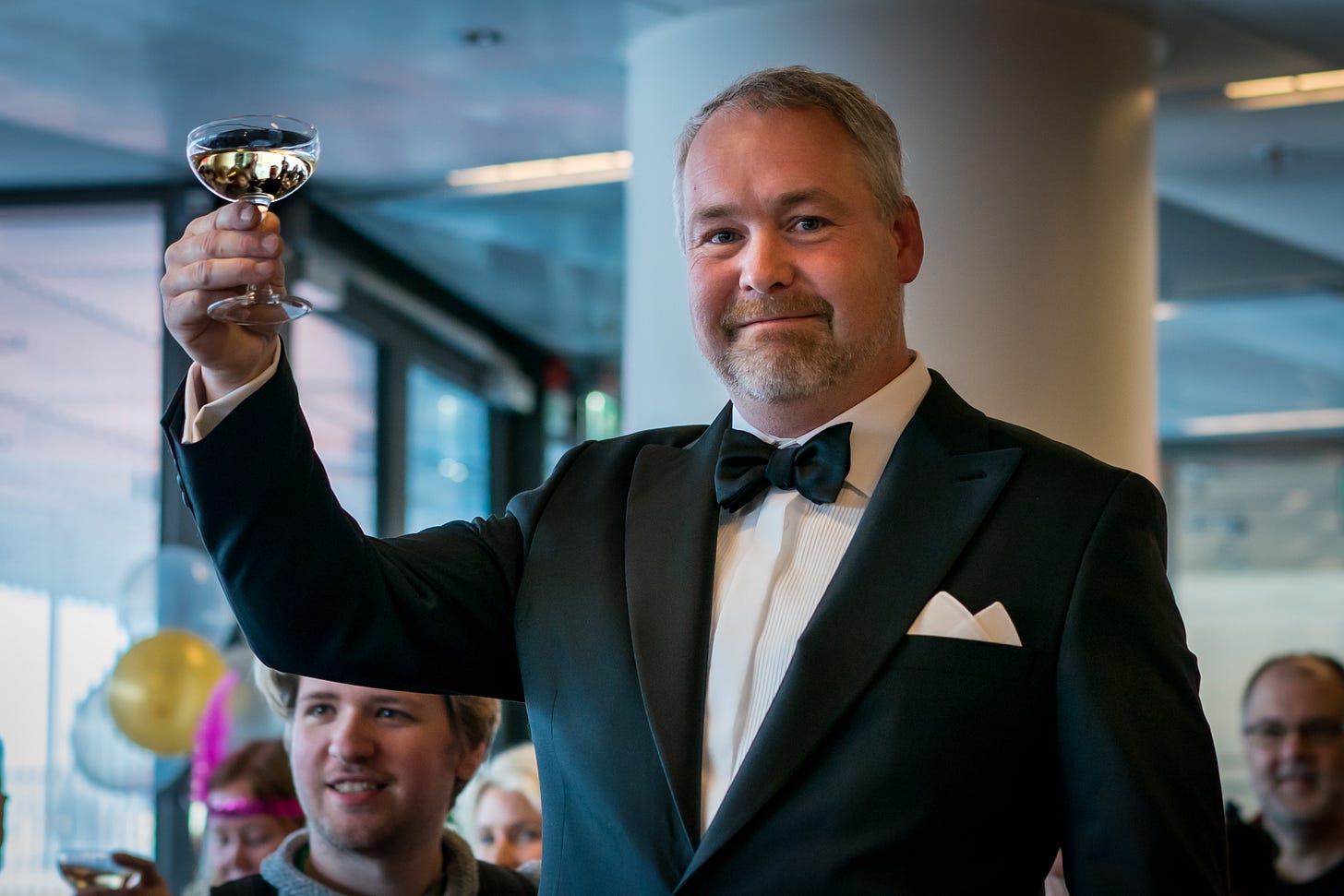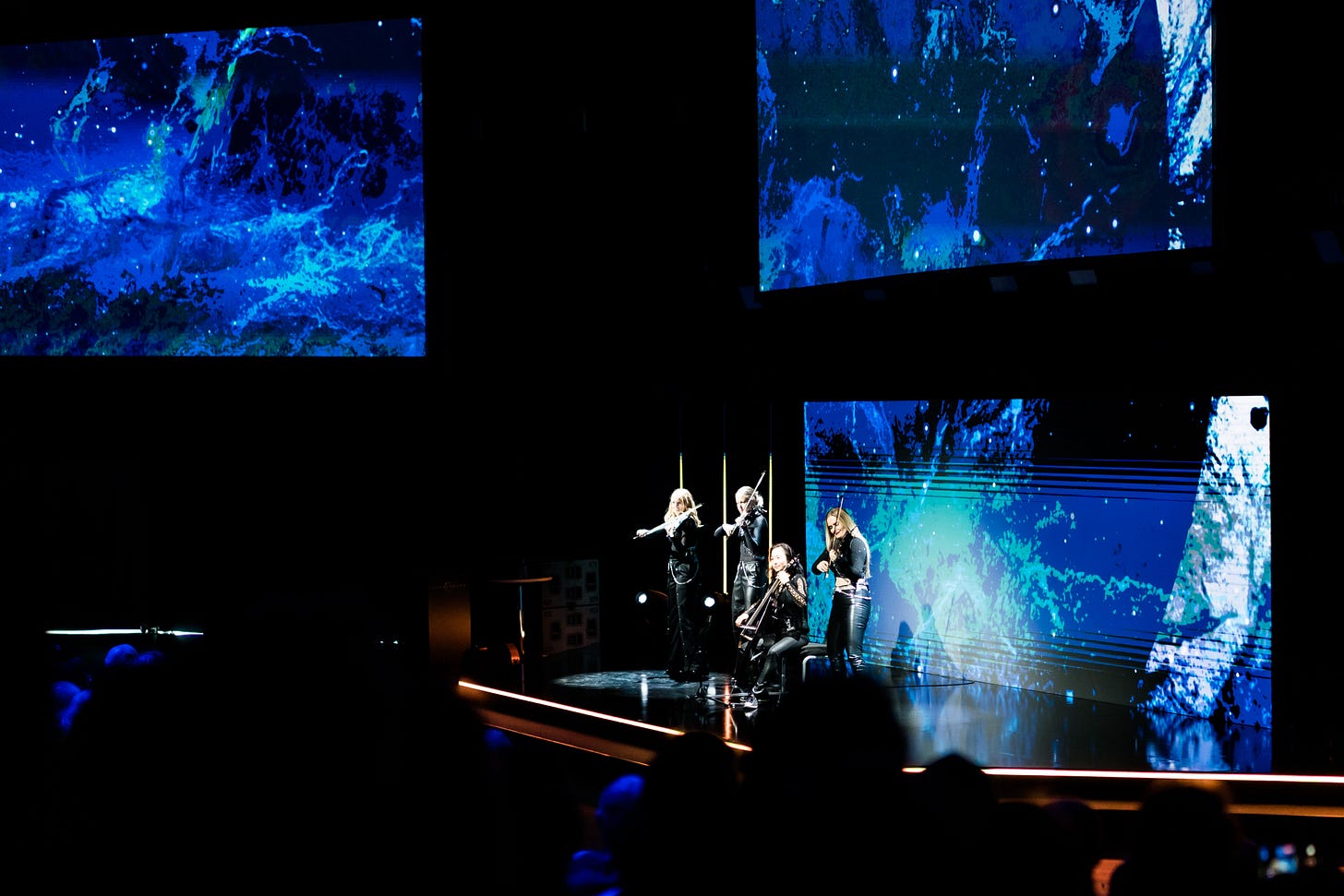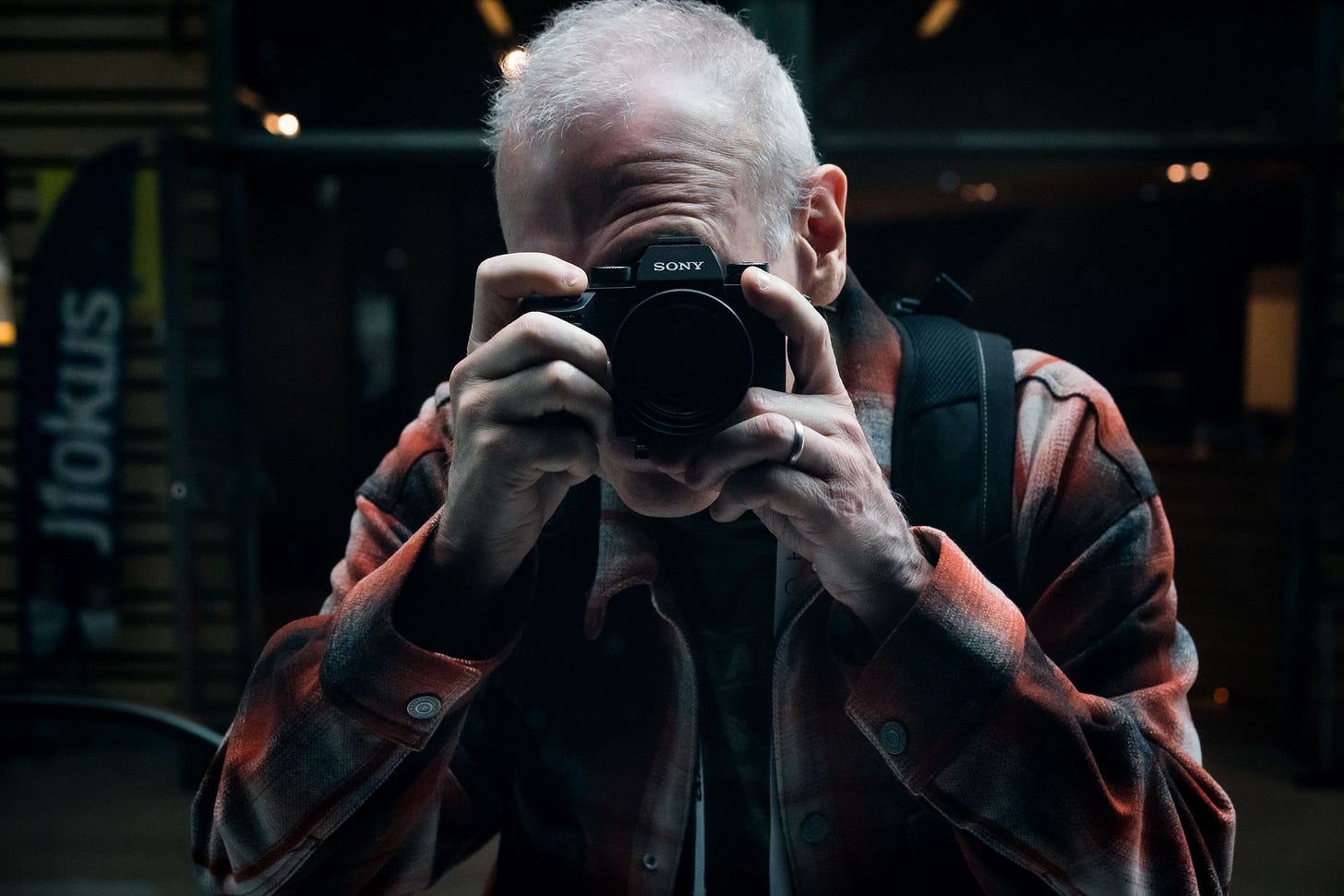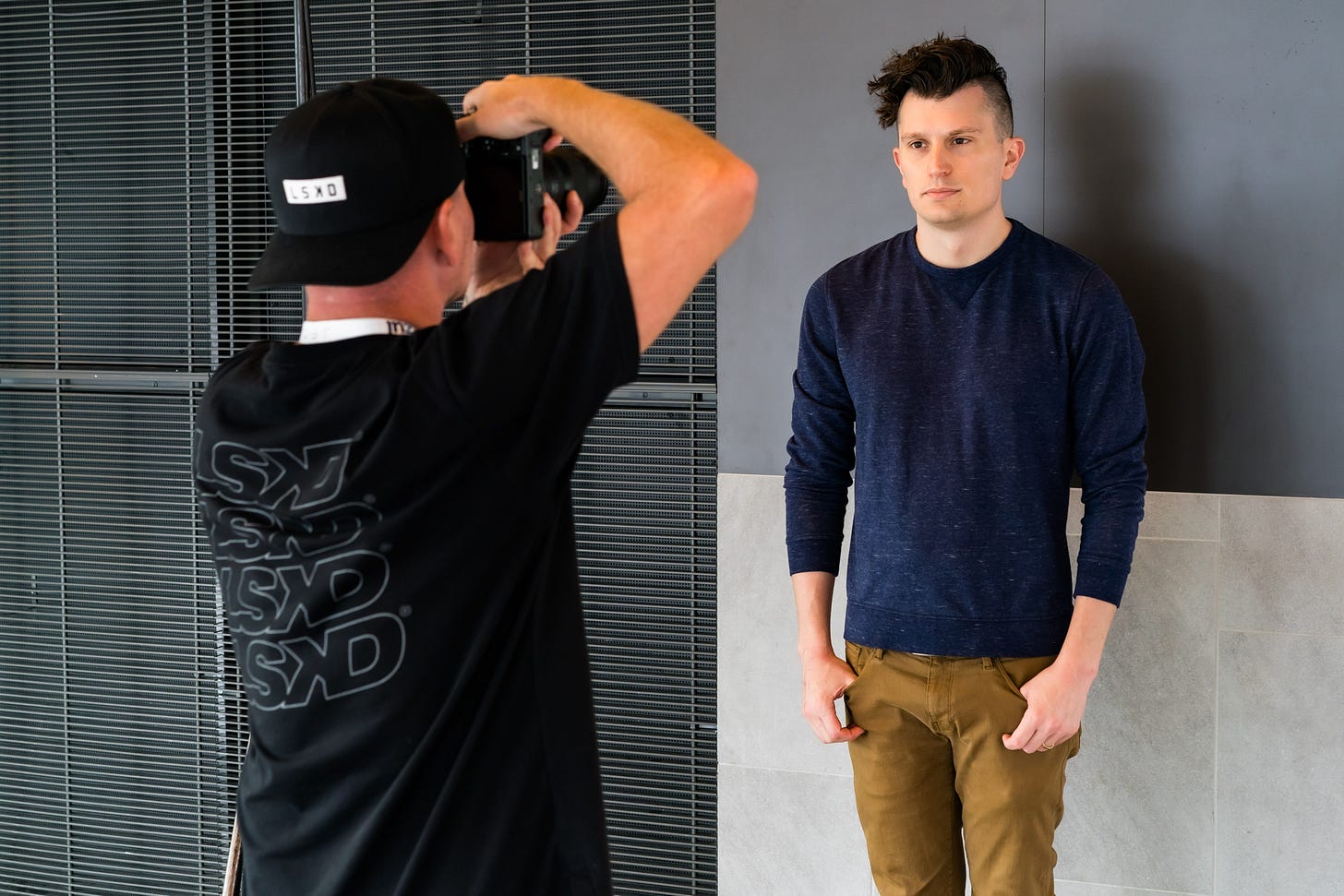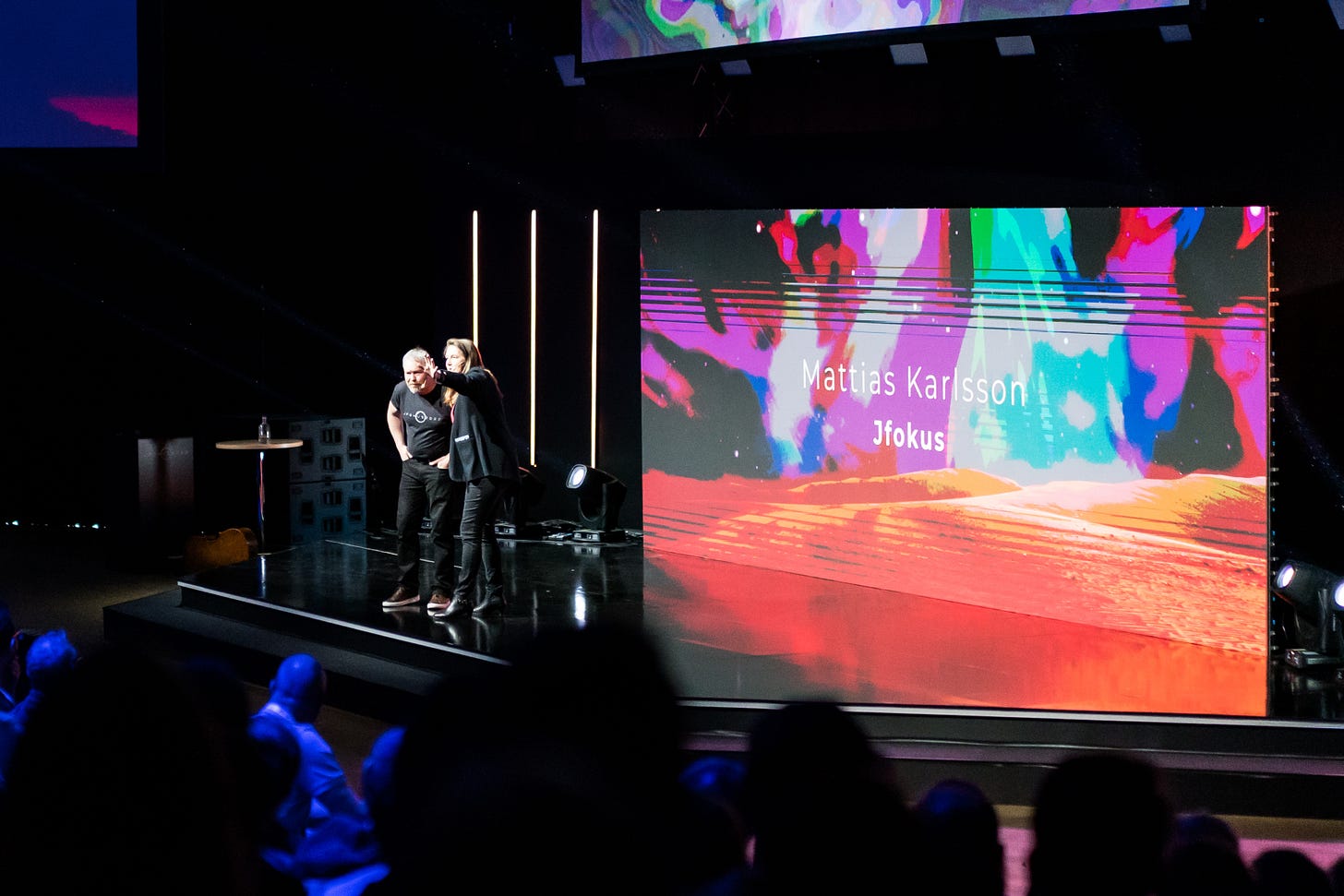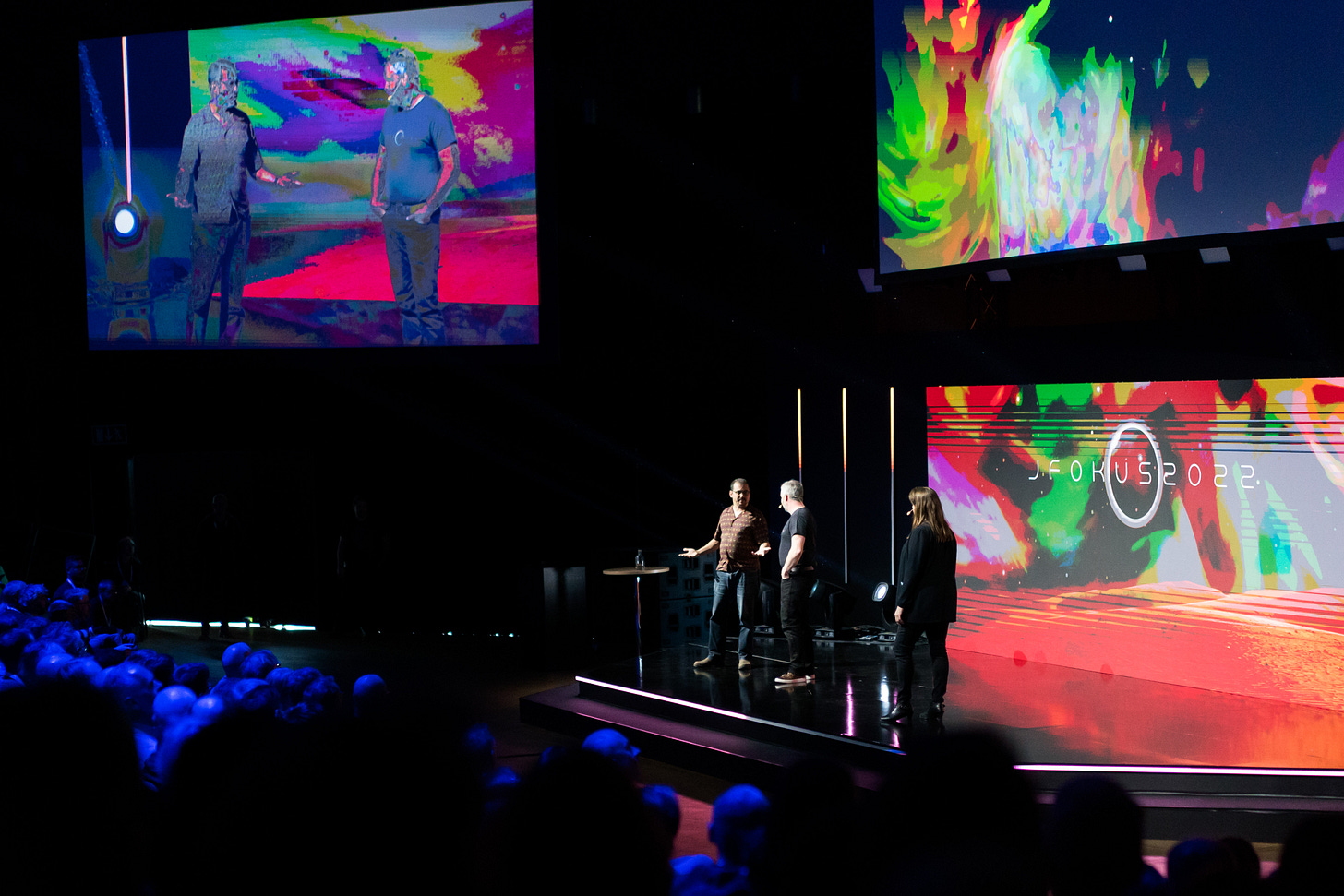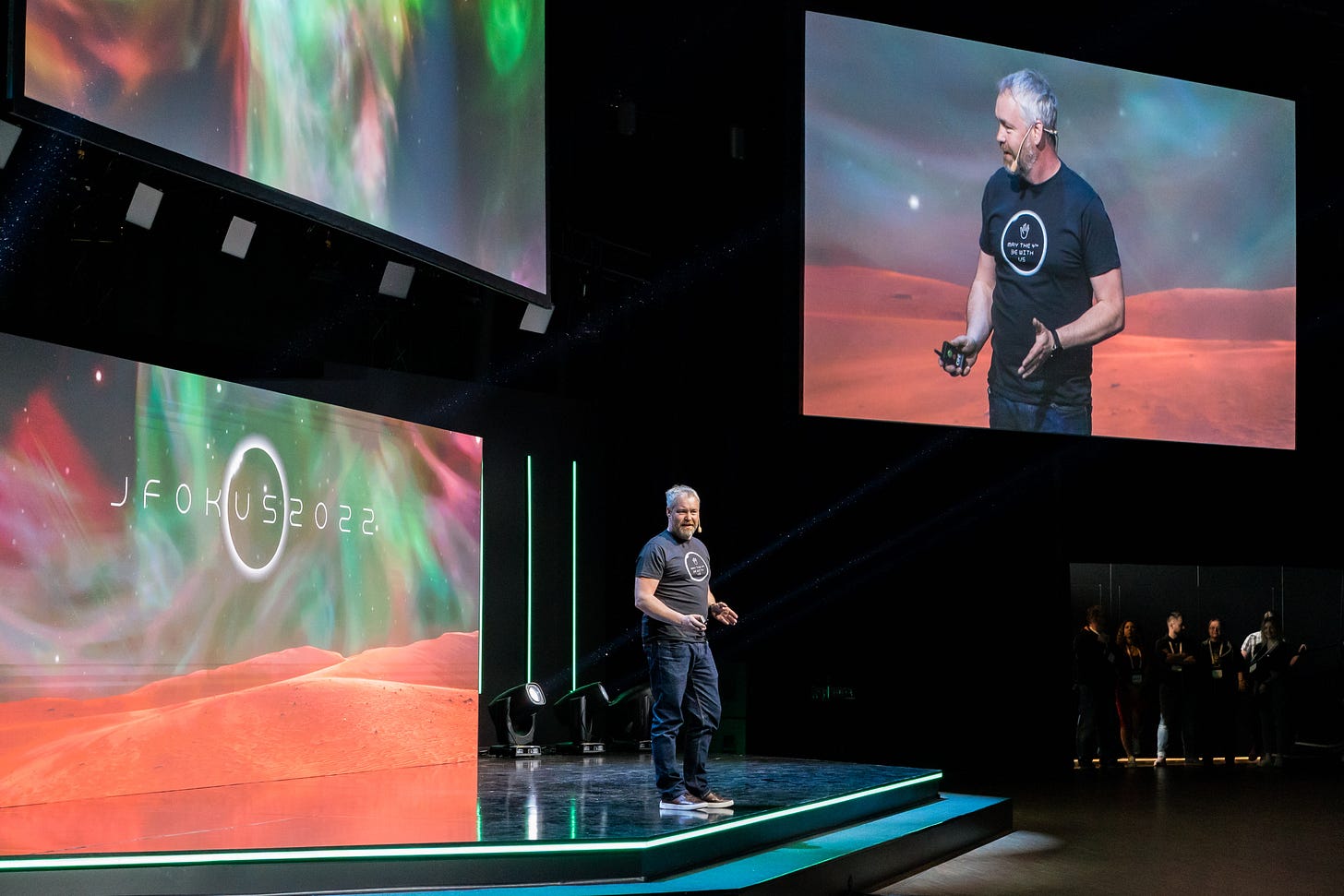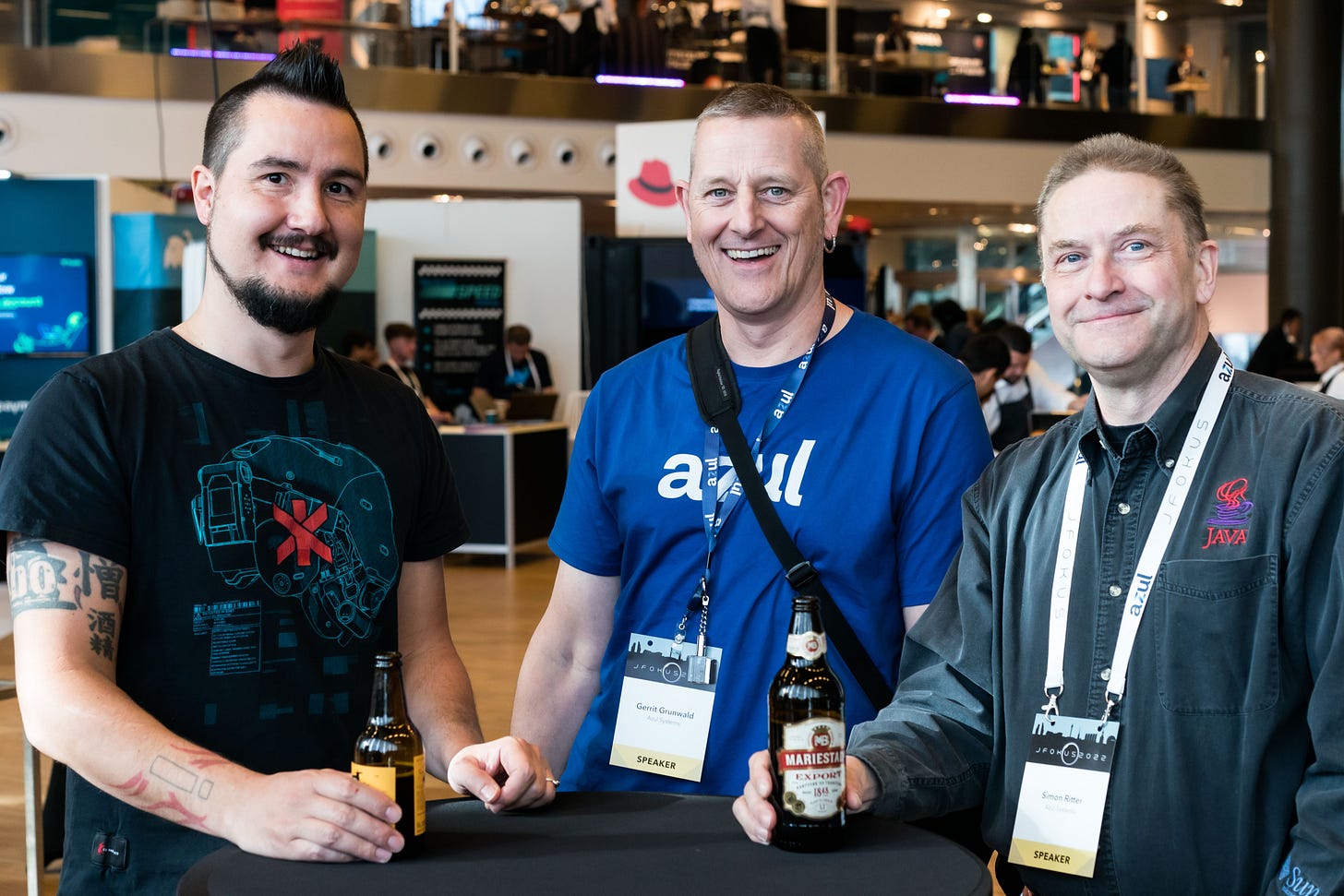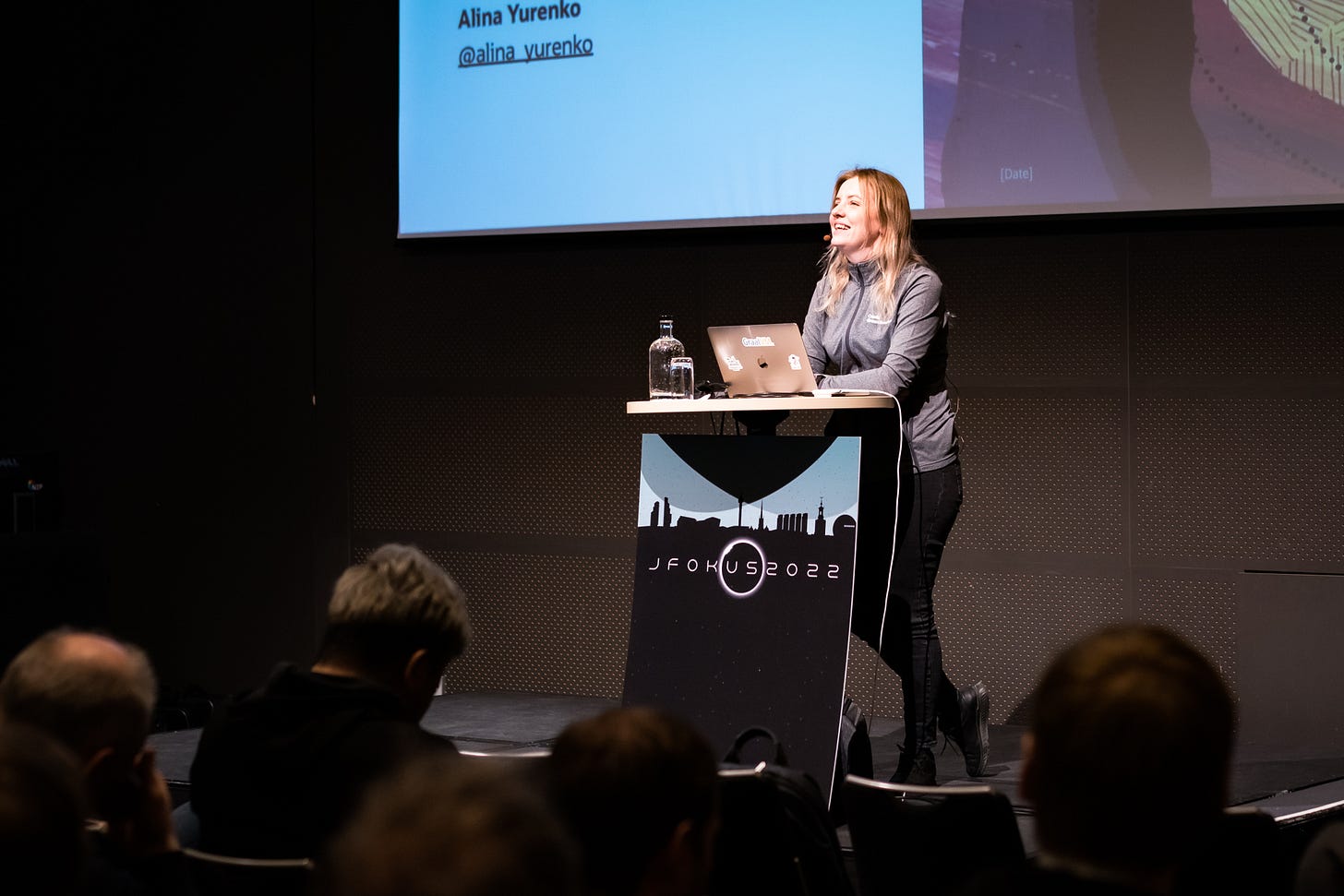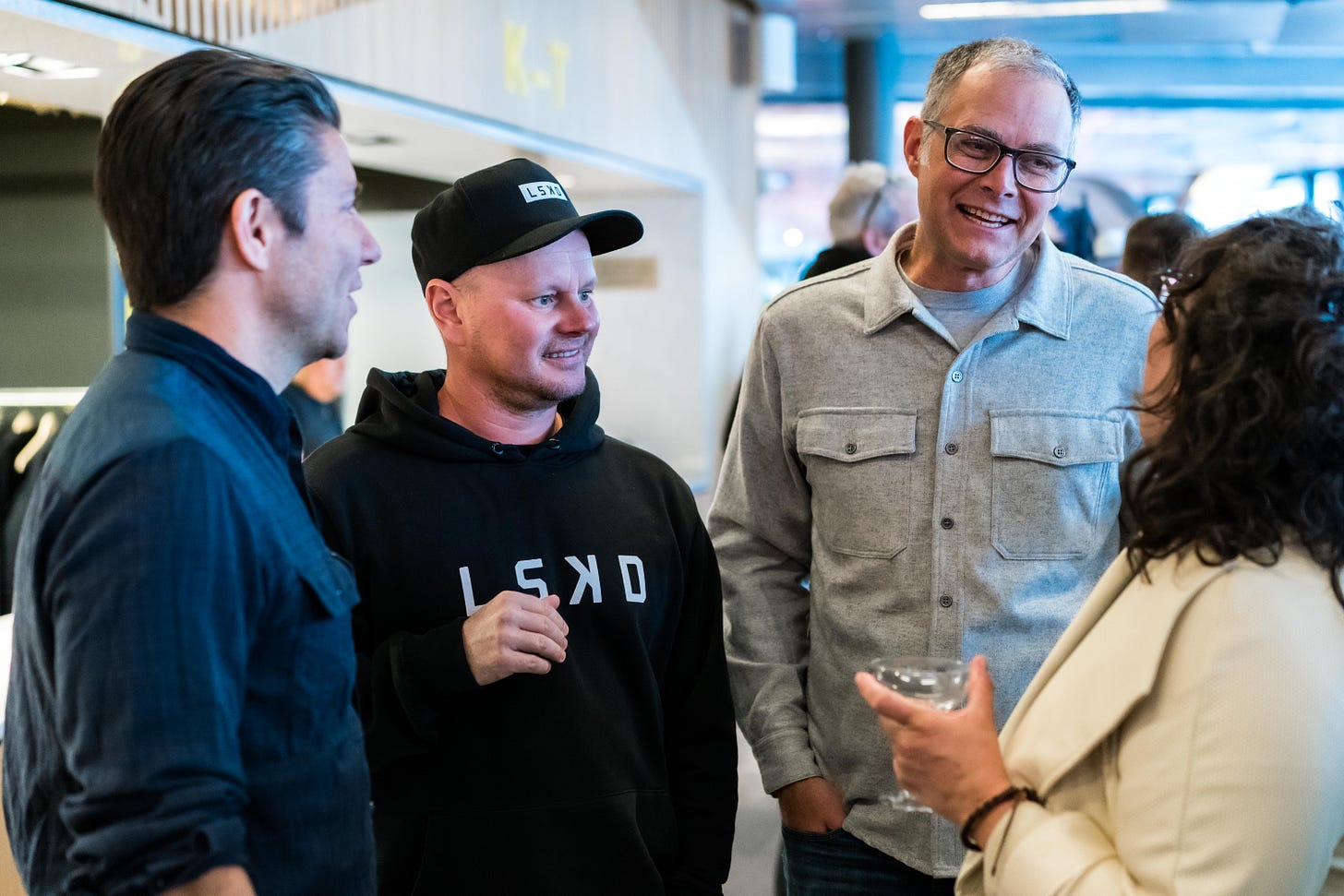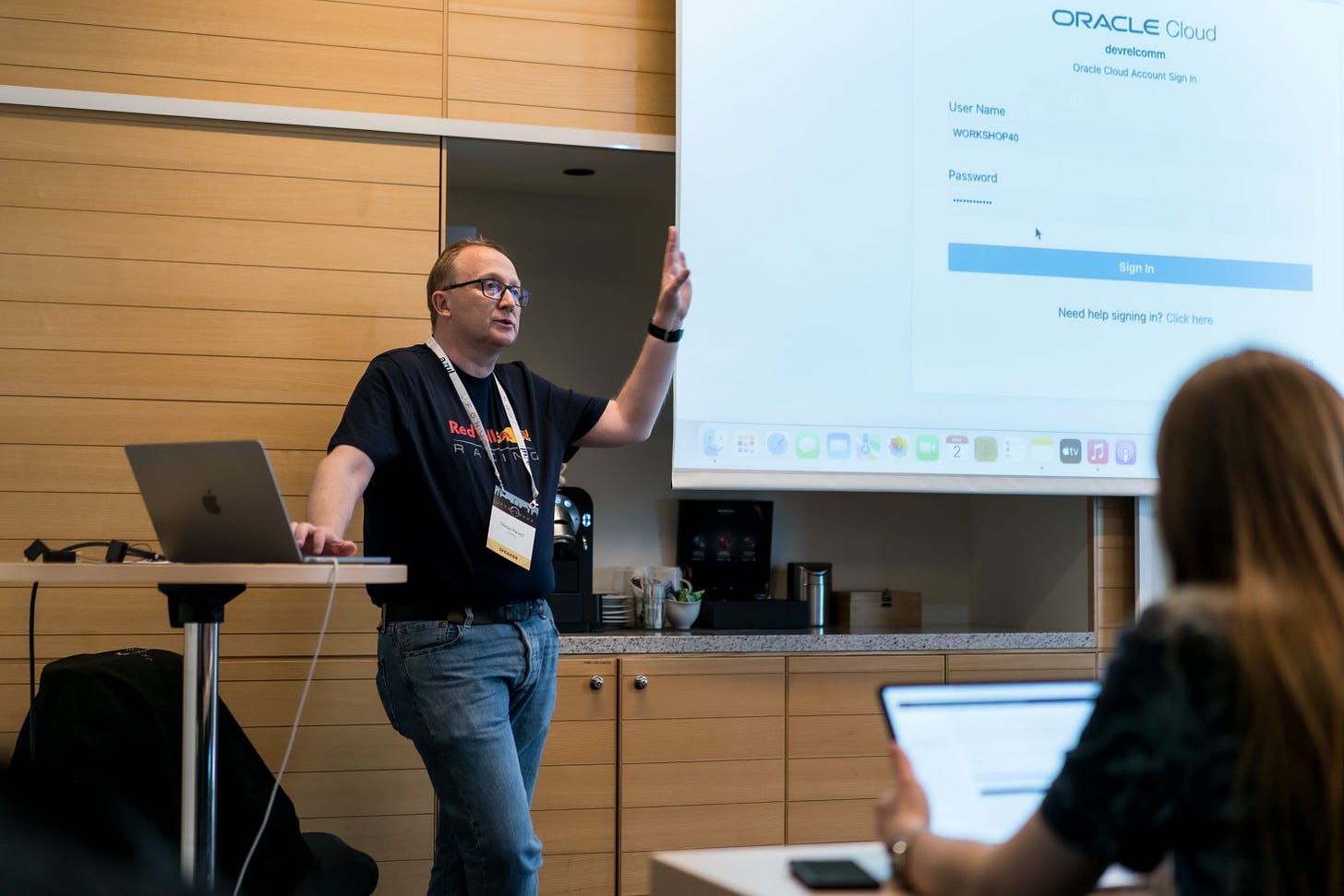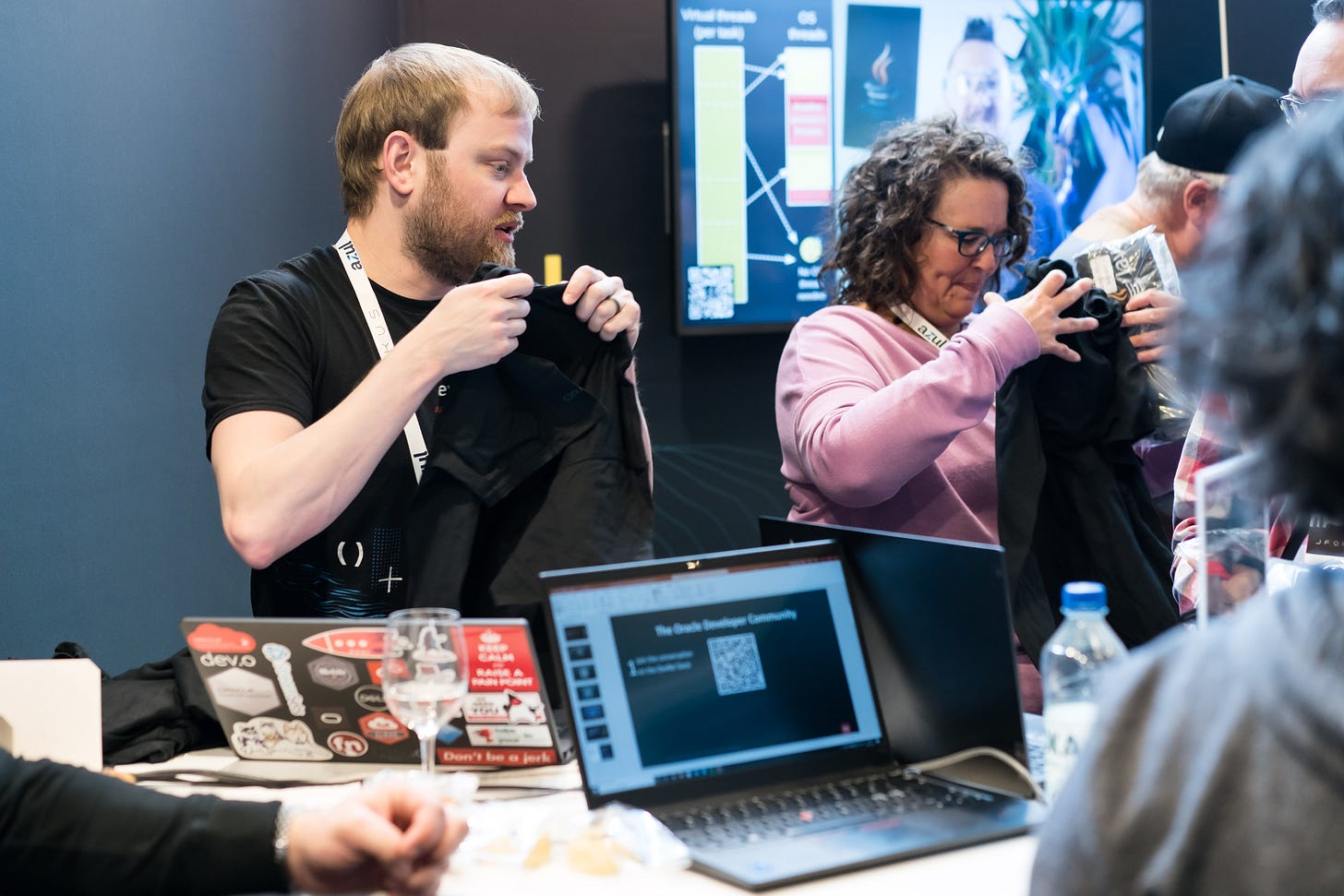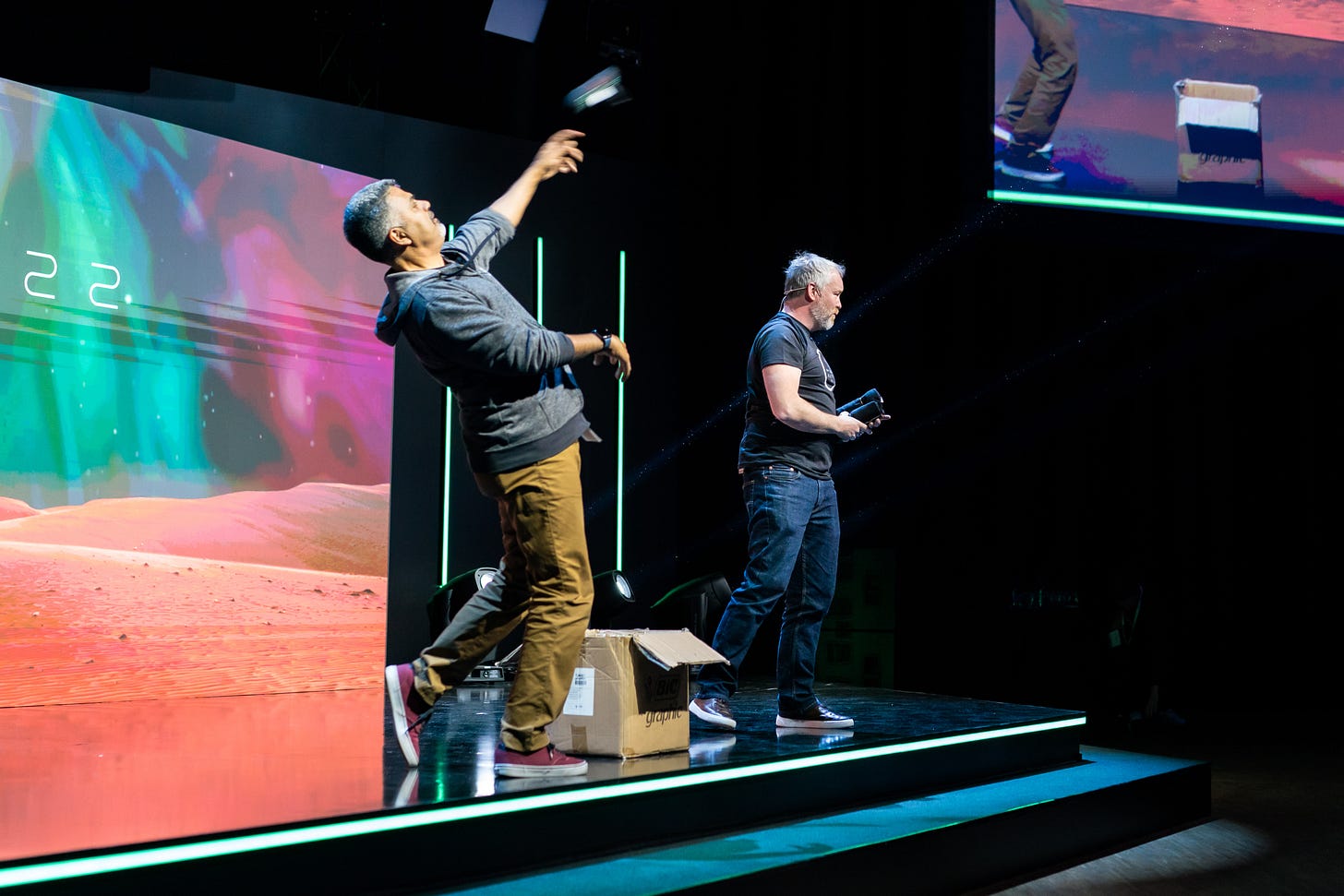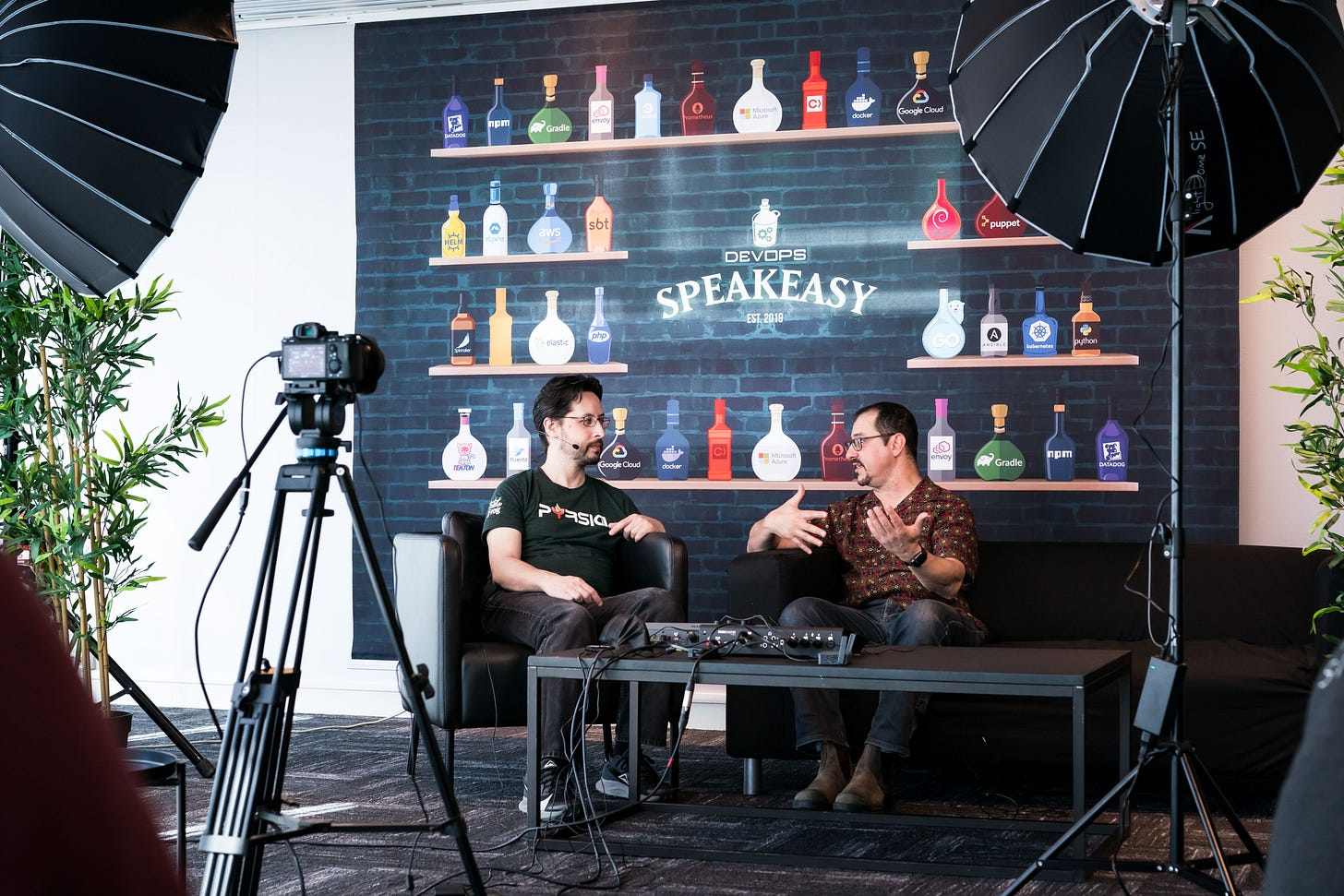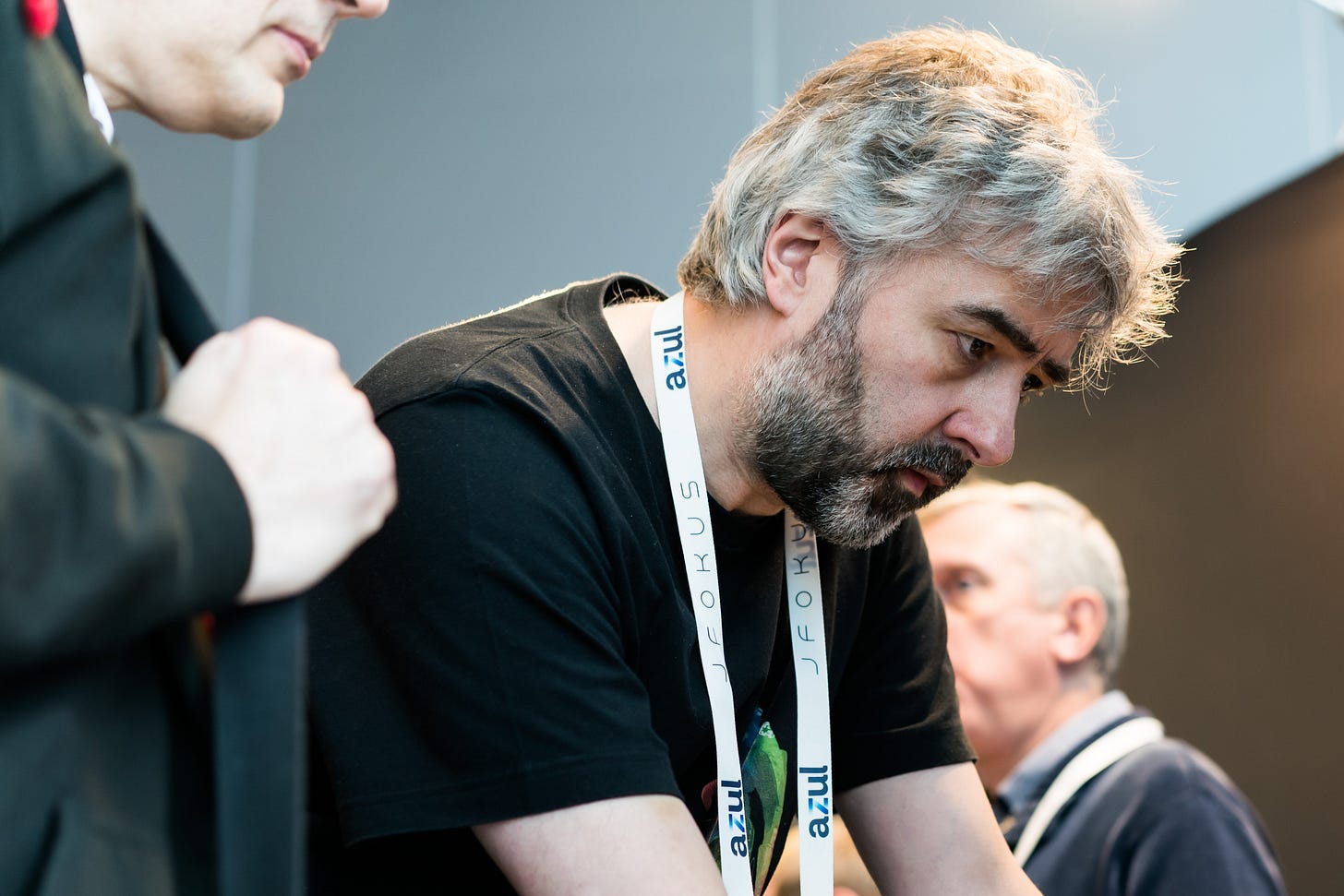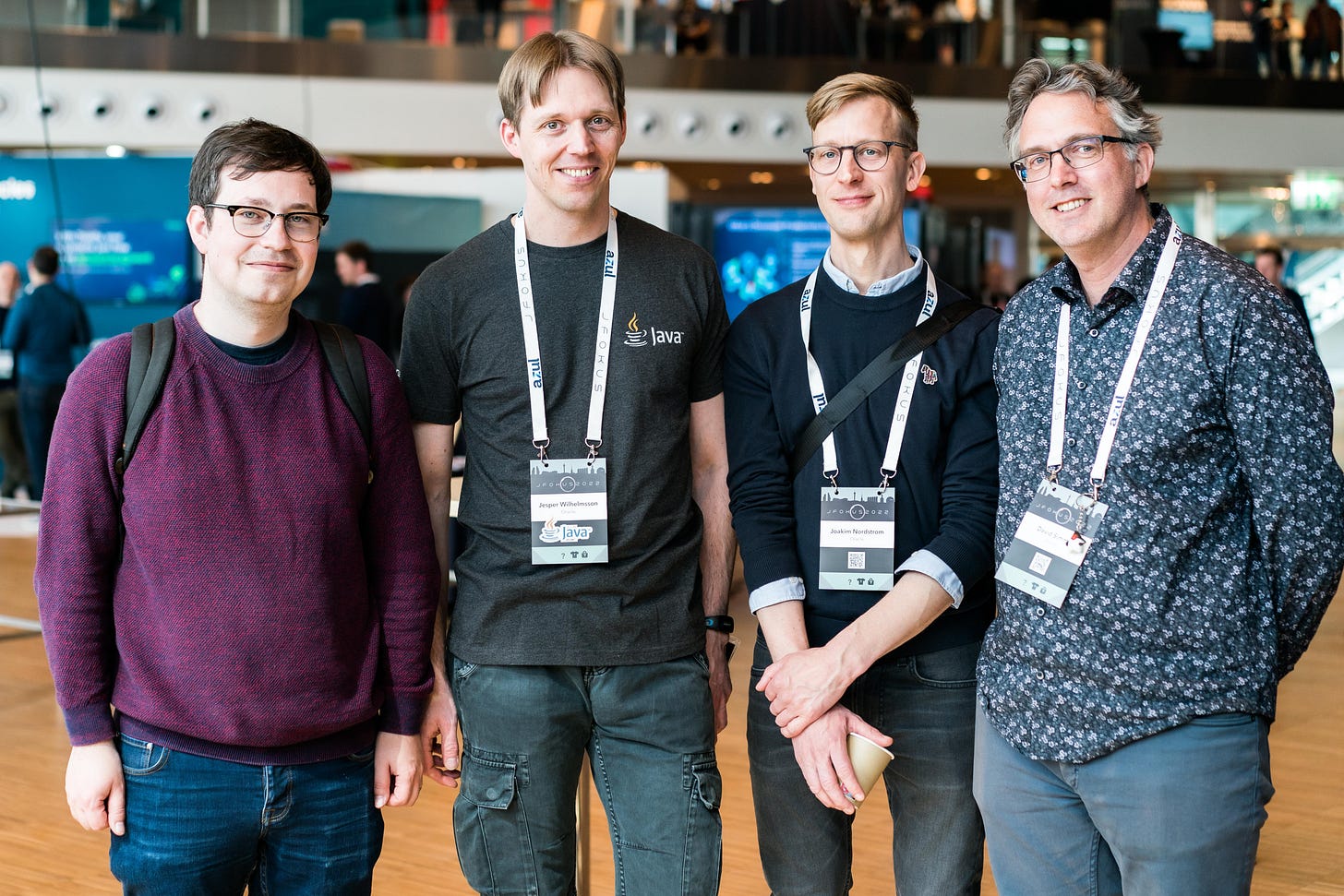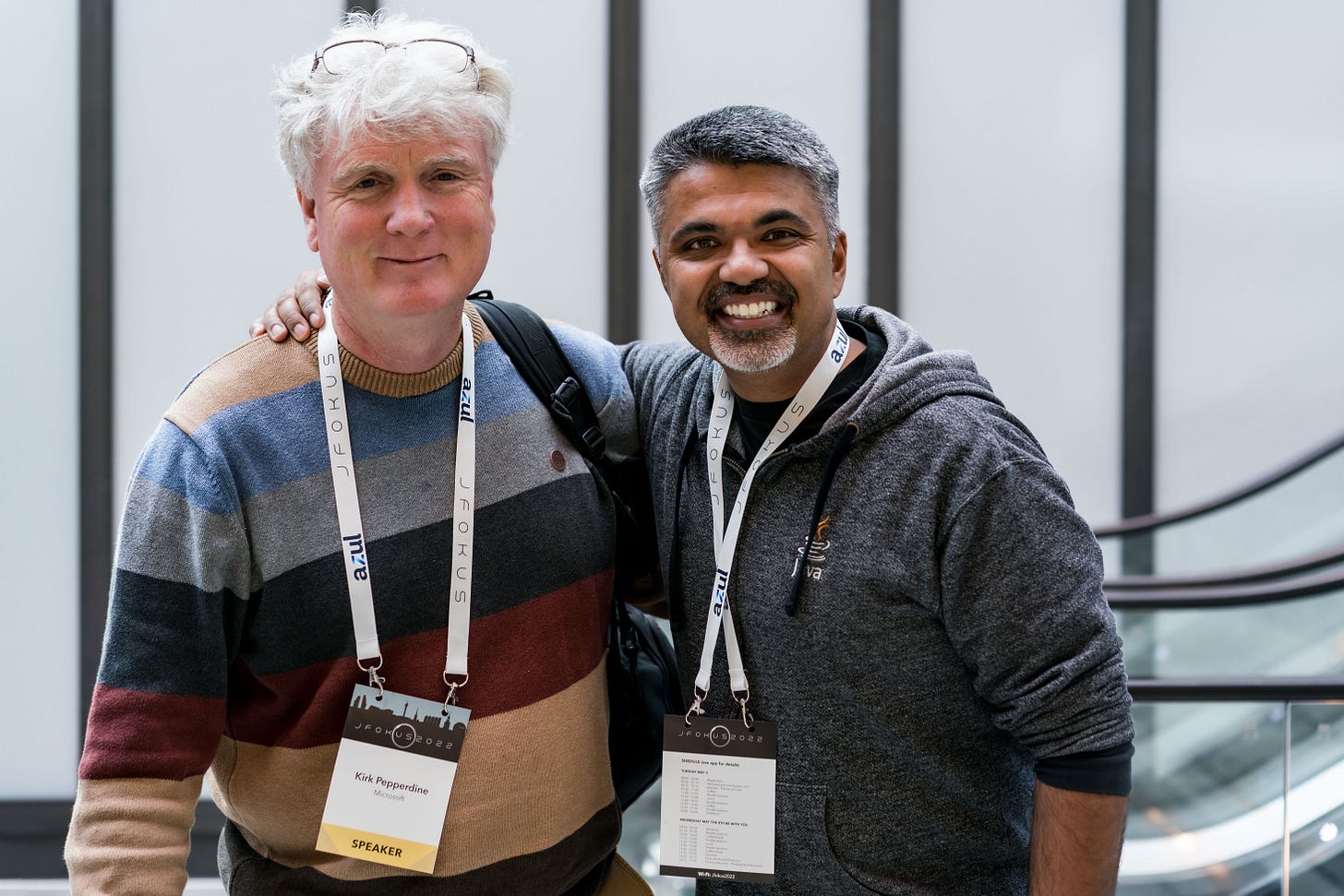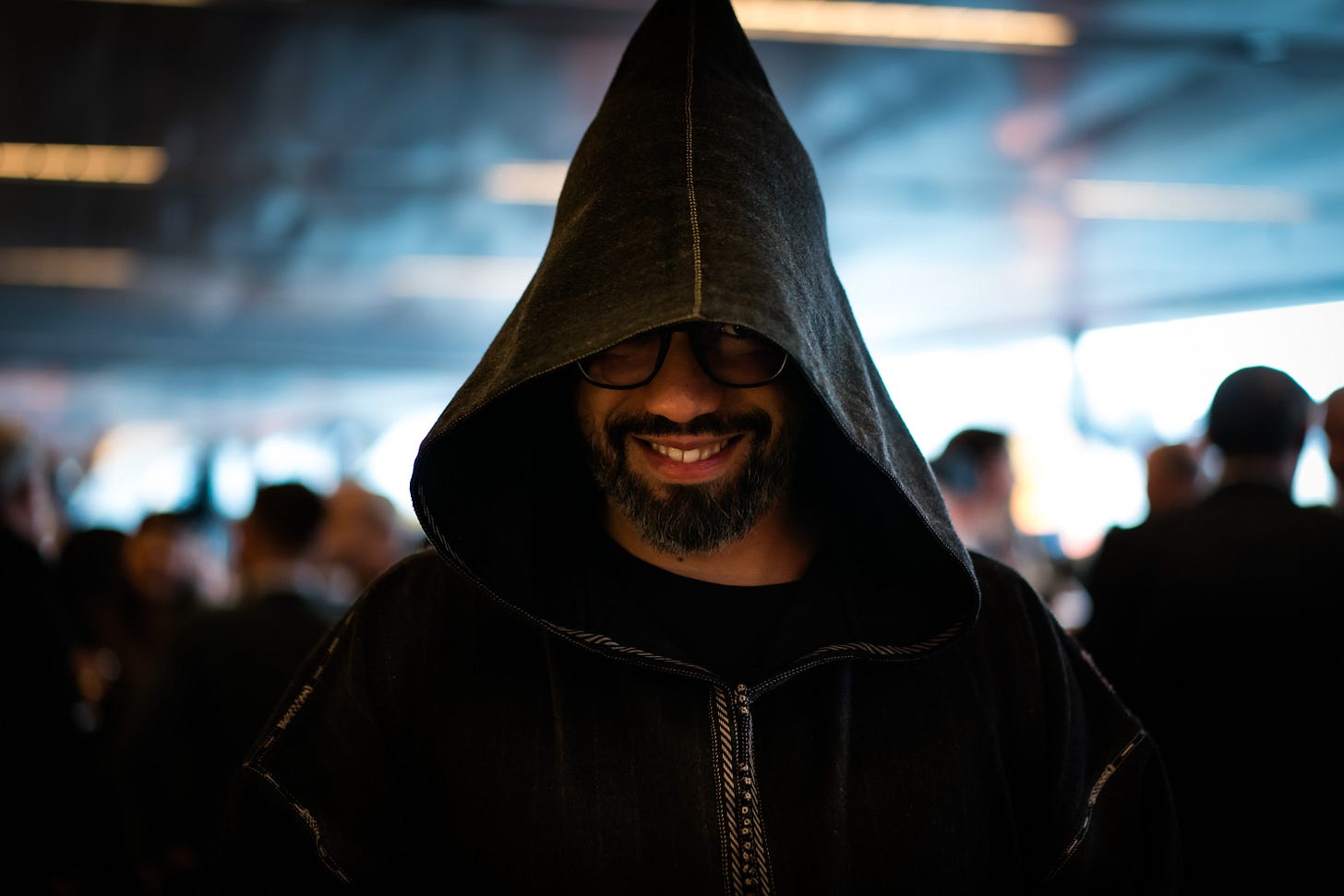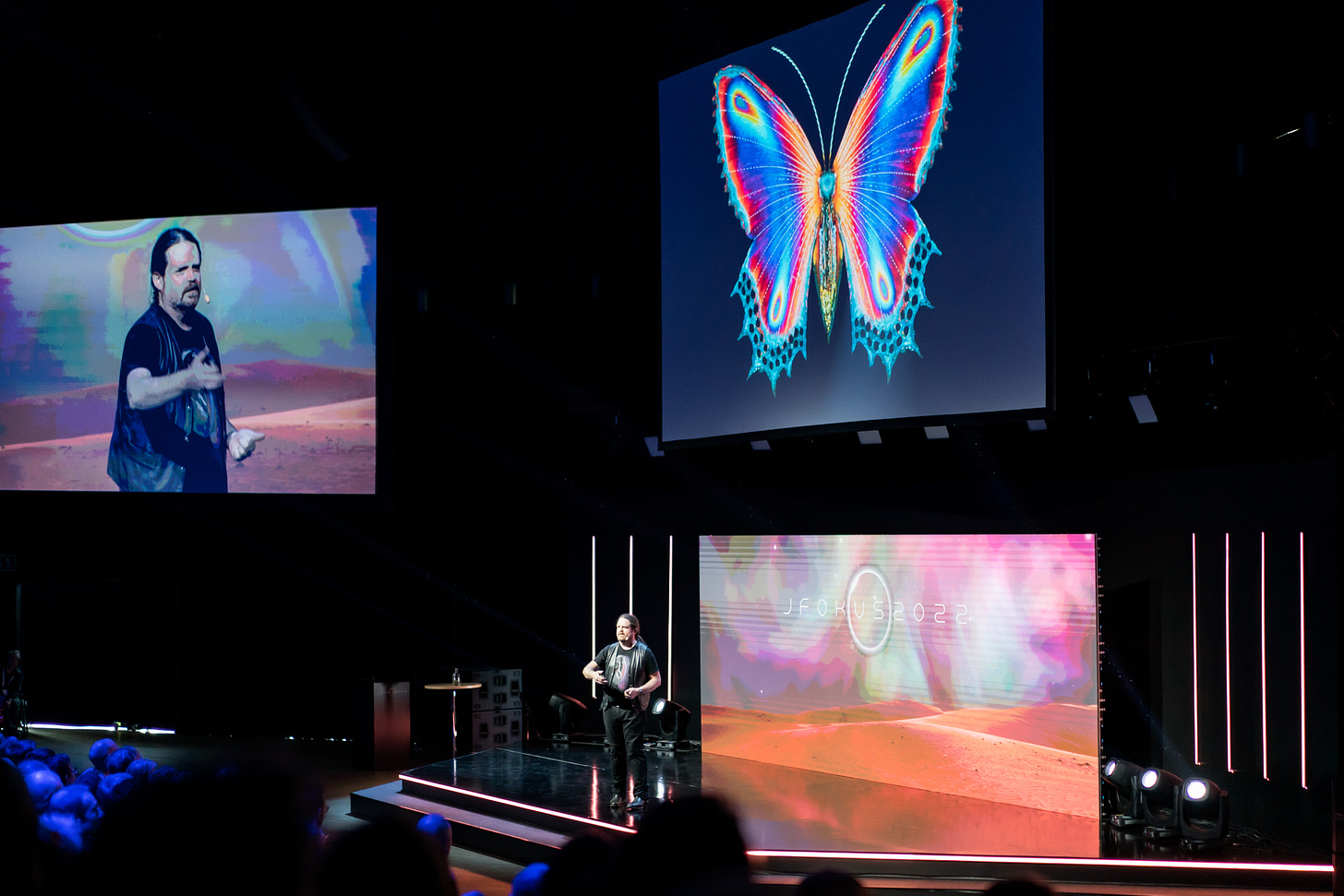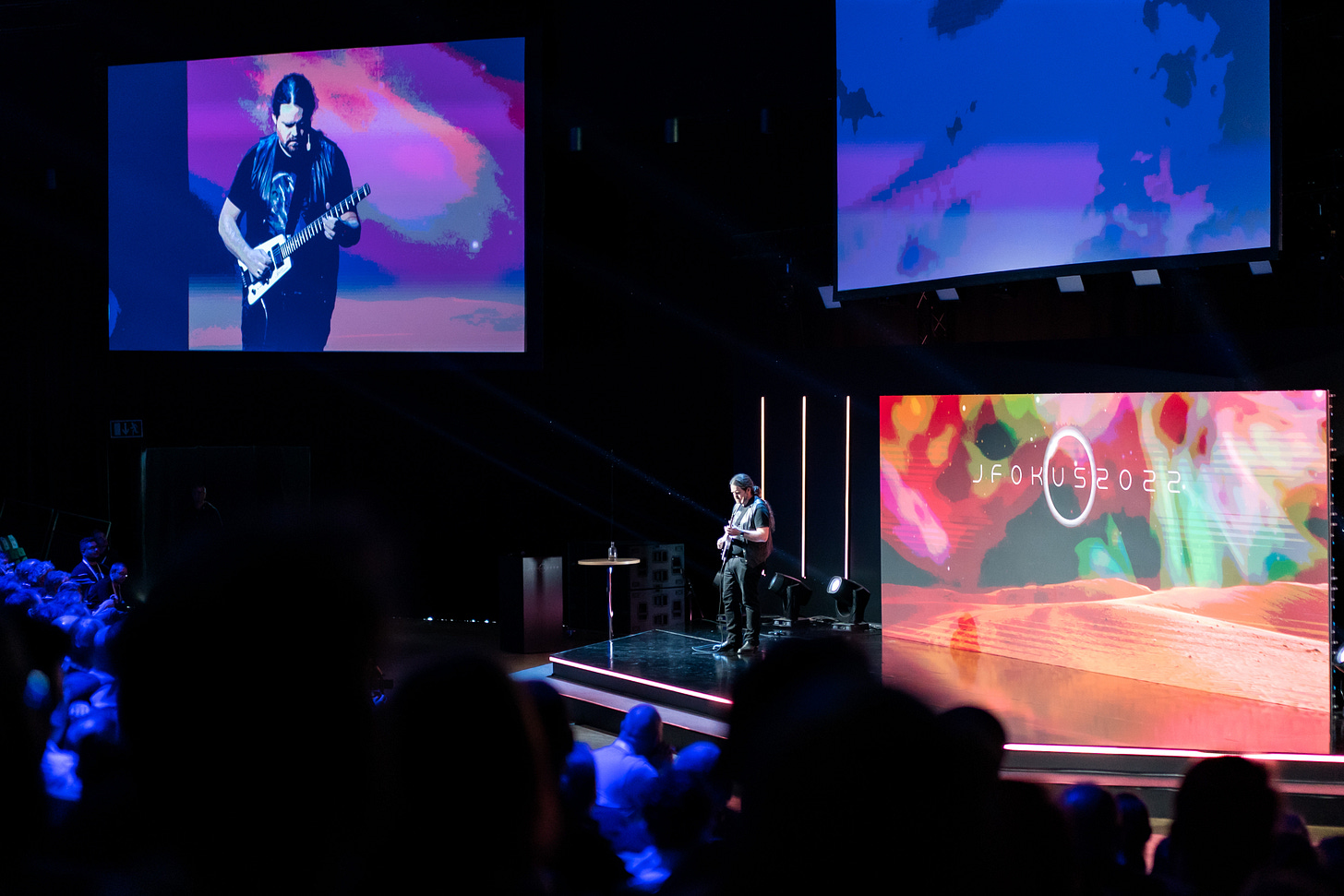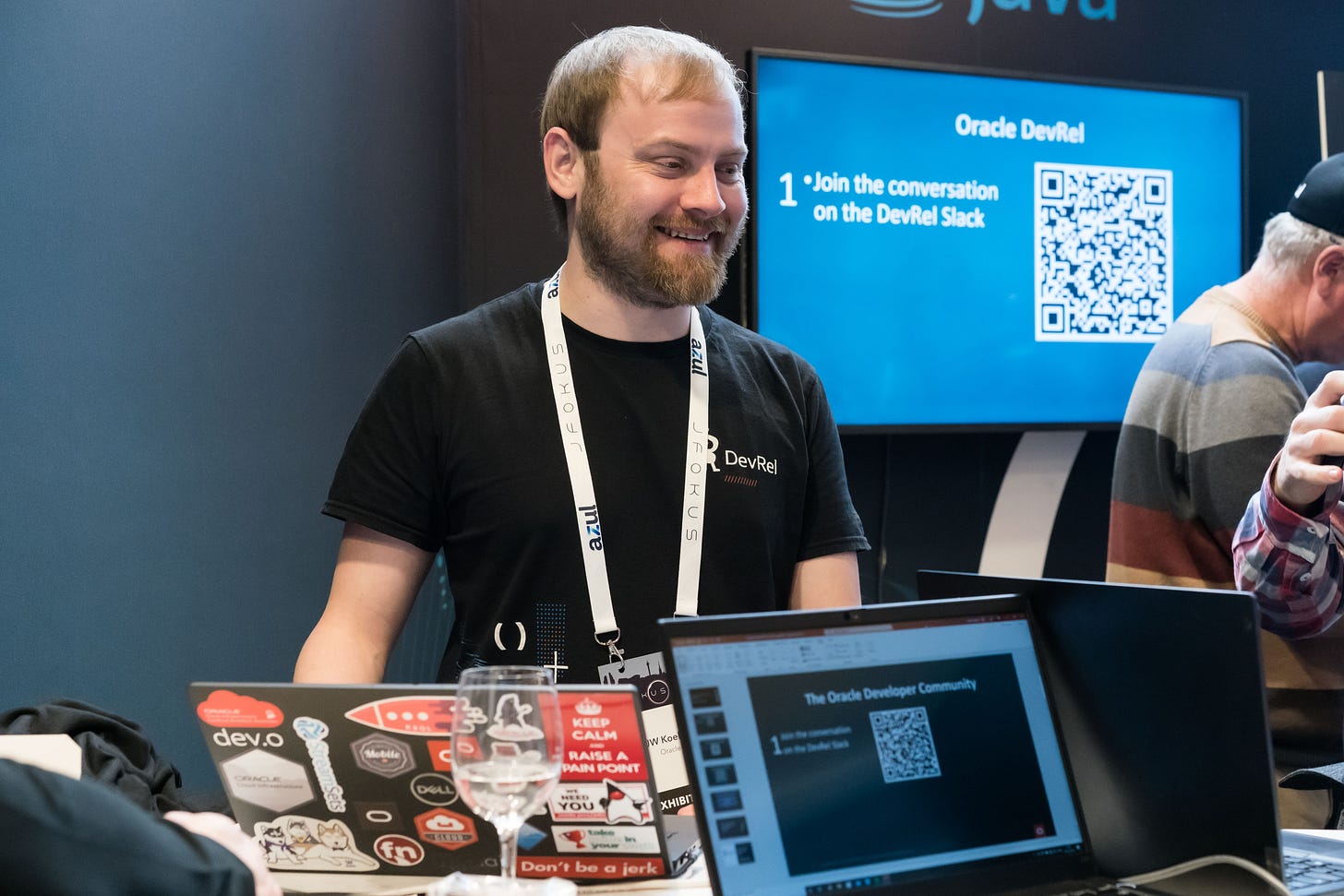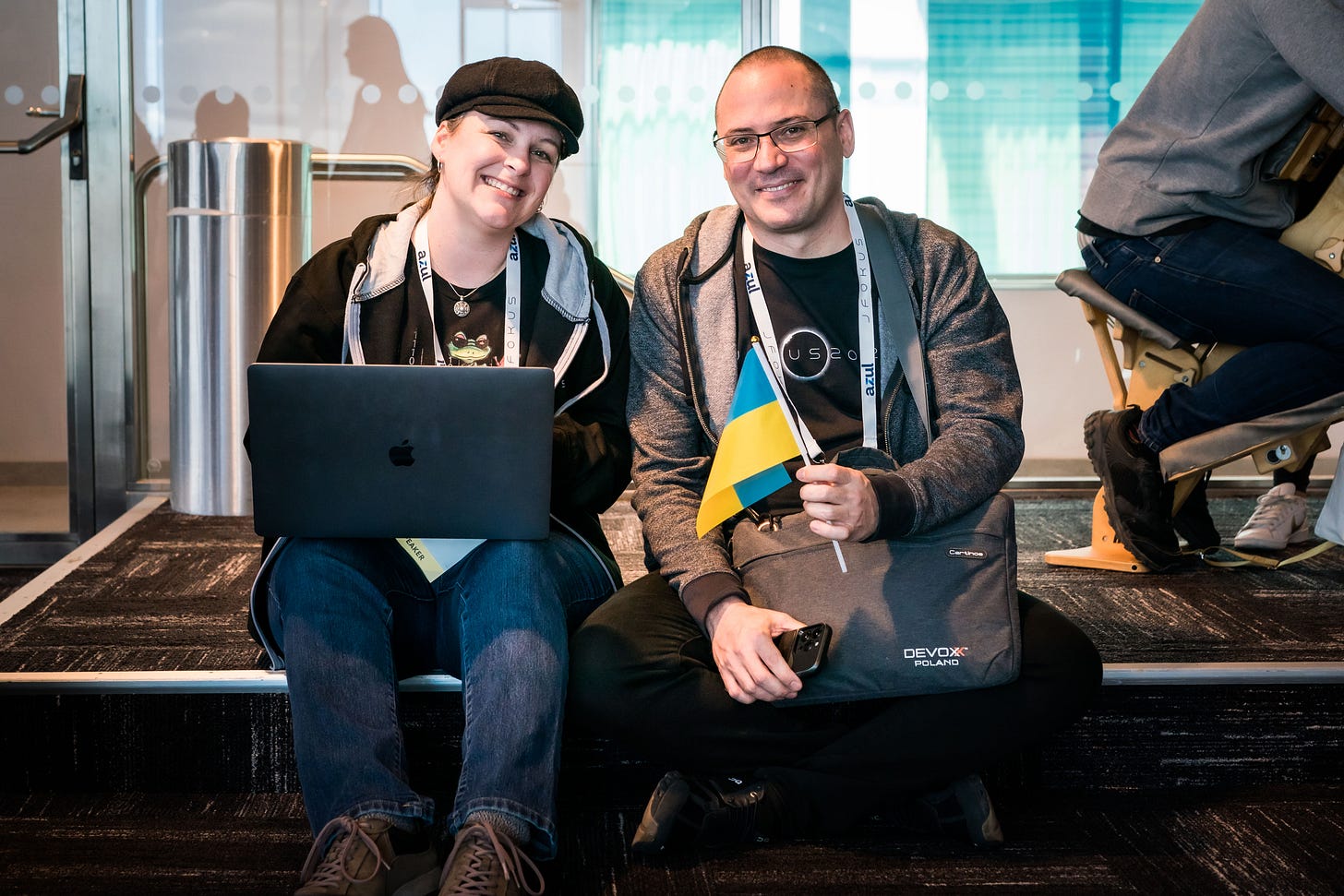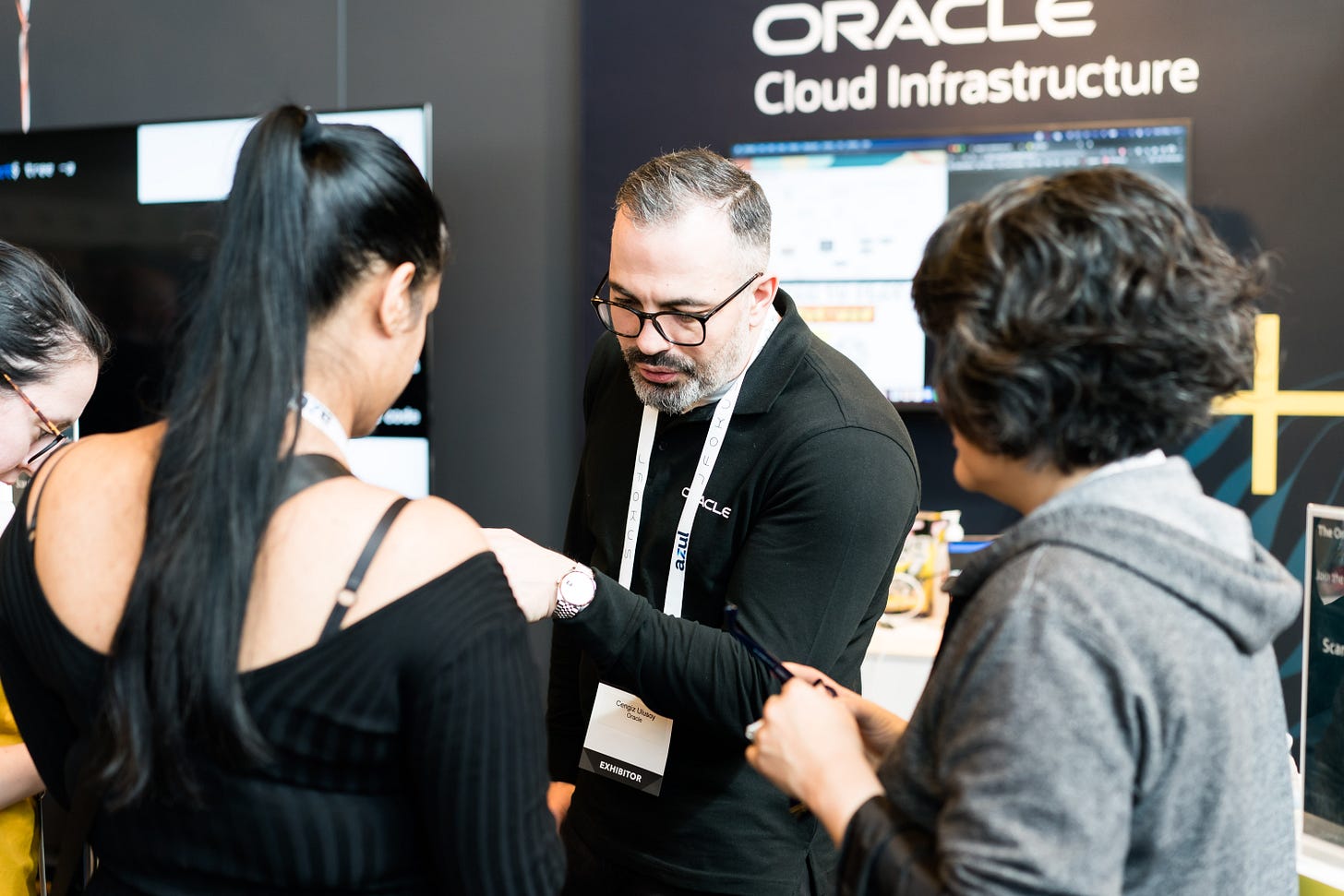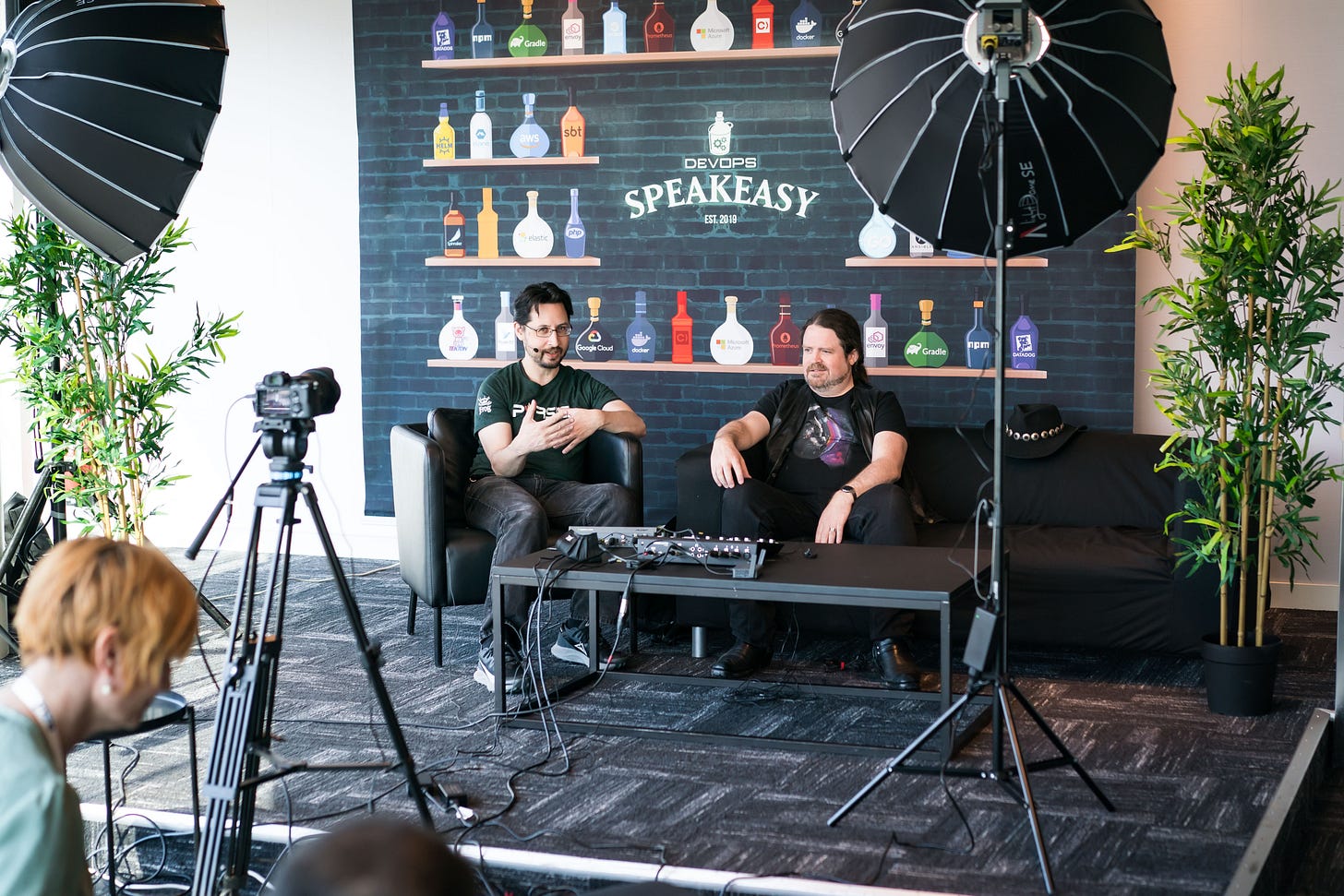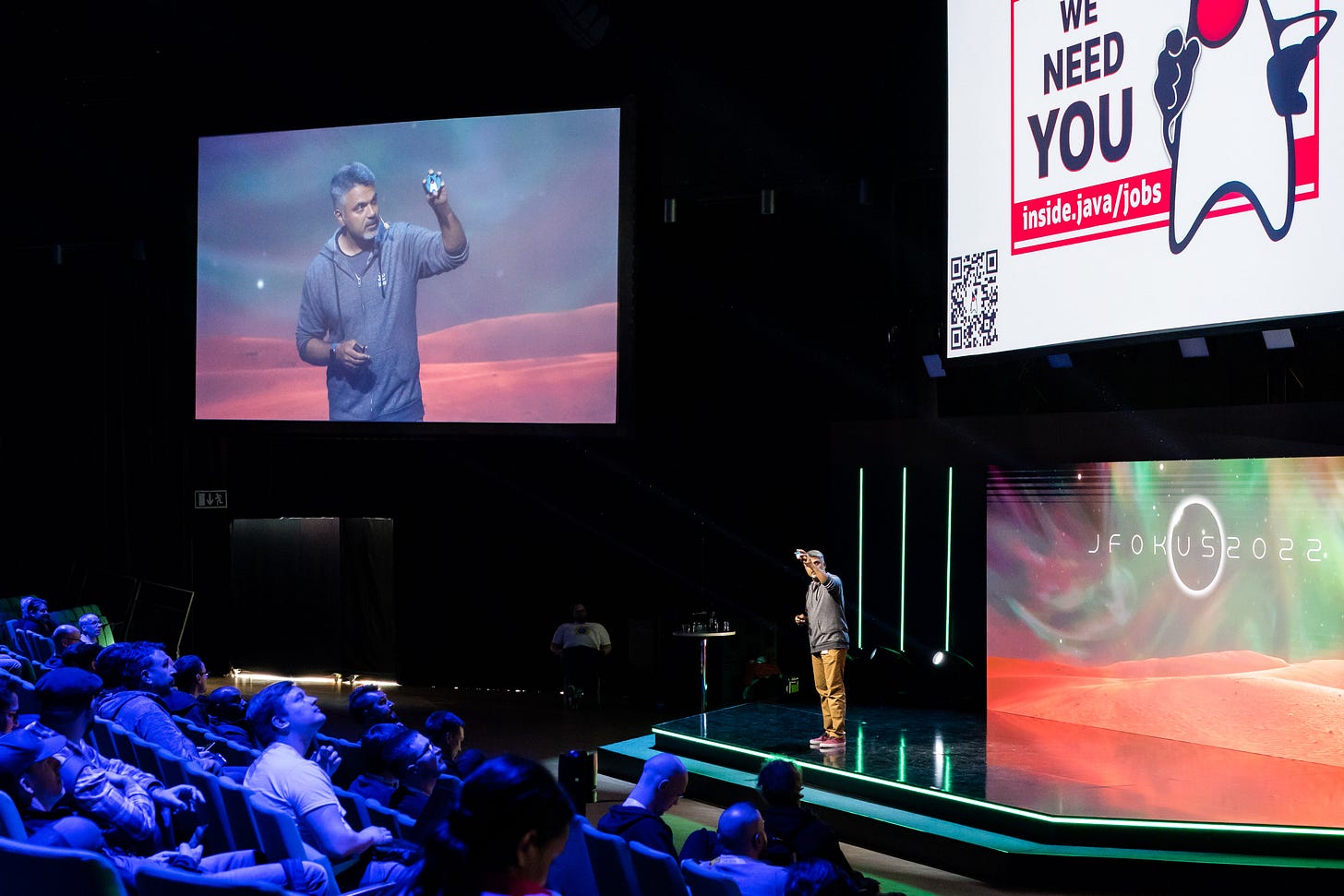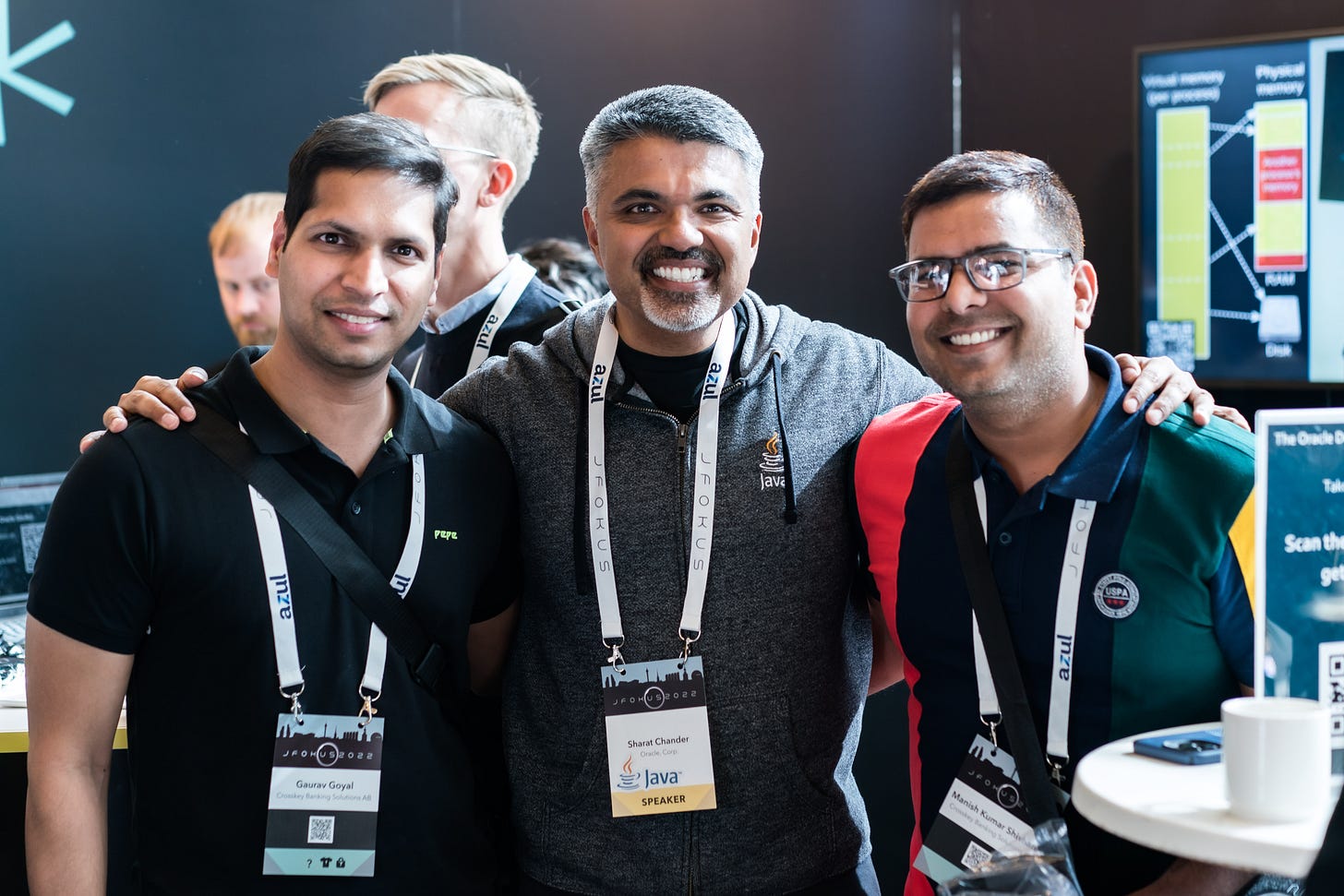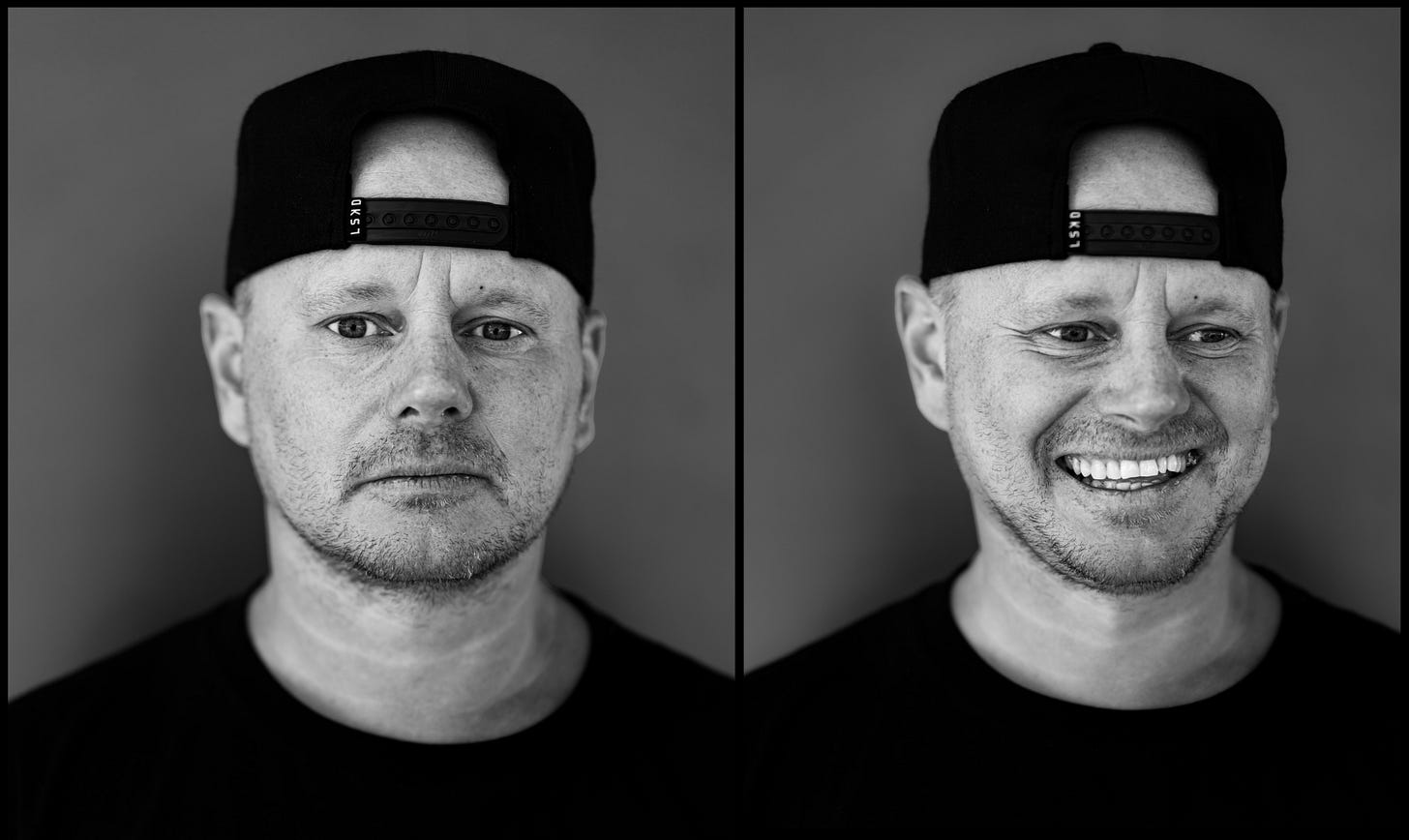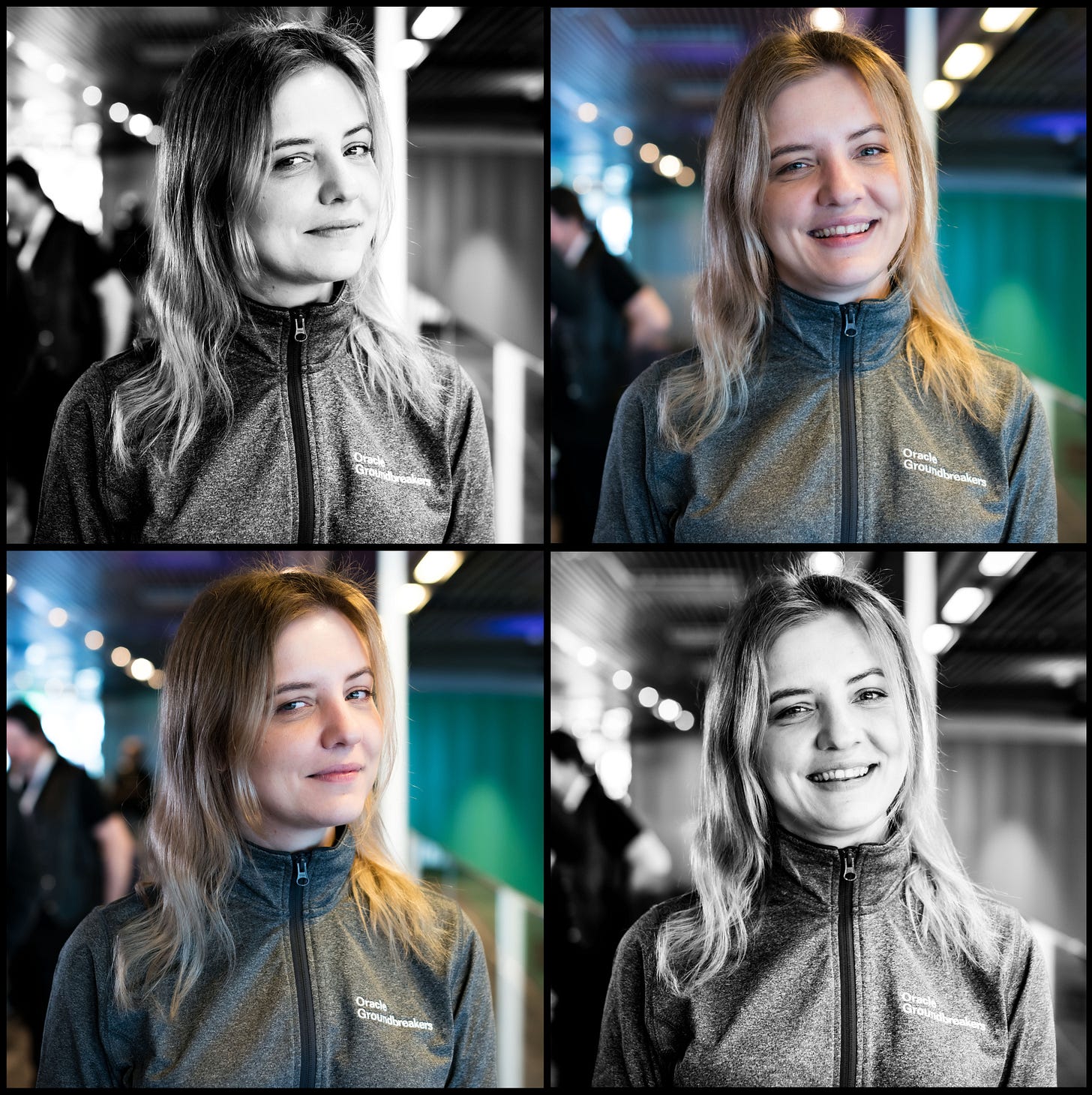 All images on Flickr. Attribution-NonCommercial-ShareAlike (CC BY-NC-SA 2.0)